5 Things to Keep in Mind While Buying a Foaming Dispenser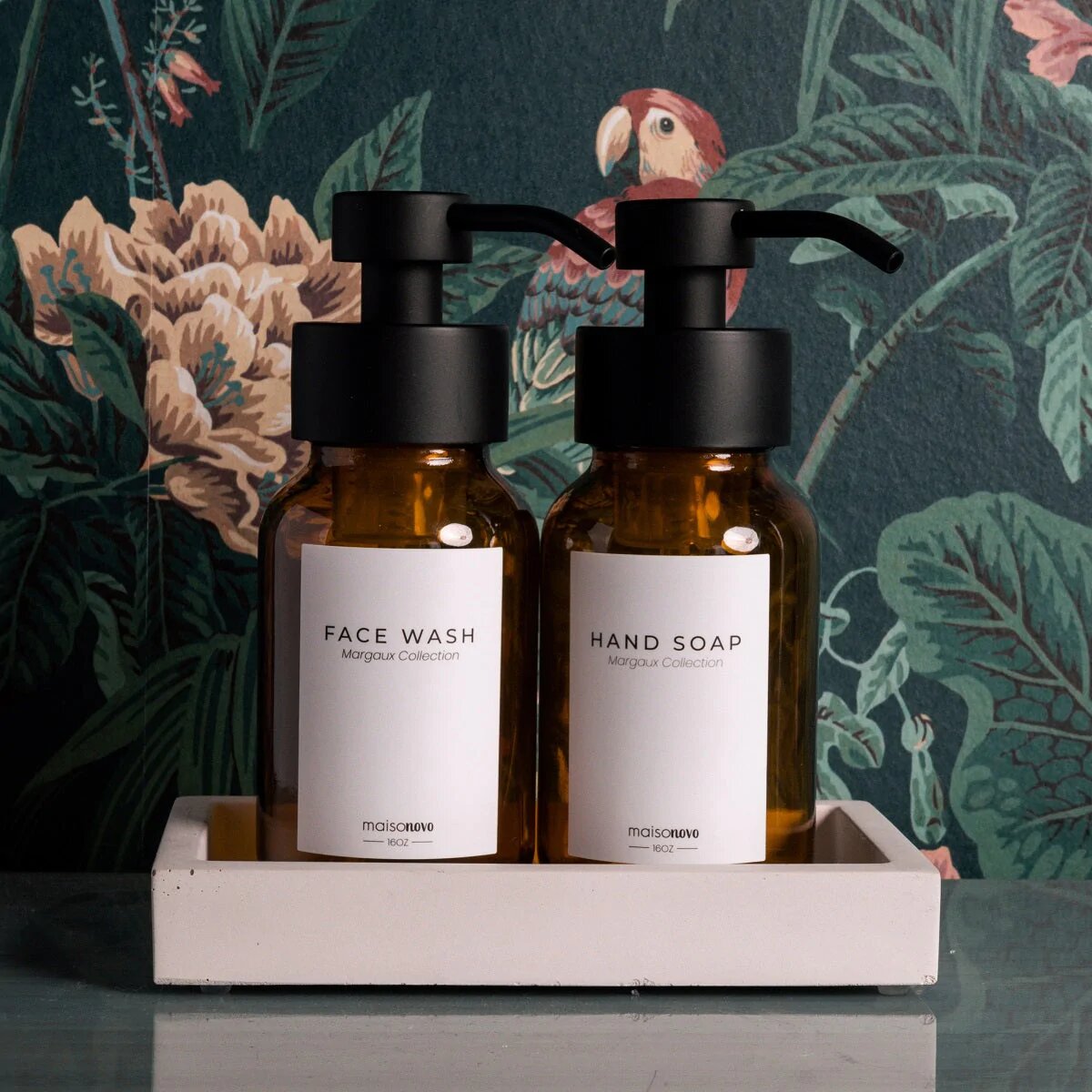 Keeping proper hygiene is more important than ever after COVID. In recent years, foaming hand soap dispensers have become increasingly popular. It keeps contaminants from entering the dispenser and affecting the liquid soap.
The foam hand soap dispenser is also gaining traction because of its cost-saving nature. The foaming hand soap inside these dispensers lets people save 16% less water than liquid soap. 
While many foaming dispensers are available in the market, you might get confused about which is the right product for you and how to choose it.
Our goal in this article is to share tips on choosing a foaming dispenser and what things to look for when buying one. Keep reading so that you can make an educated decision.
How Foaming Soap Hand Dispenser Works?
Foaming hand soap is a type of liquid soap. It's a liquid soap diluted with air and dispensed as a foamy lather.
For foaming hand soap to work correctly, you need specialized dispensers. The containers must be refilled periodically in some cases but not in others.
Dispensers with pumps have two chambers. One chamber holds soap, while a second chamber pumps air into the dispensing unit.
Depending on the dispenser type, different amounts of soap are discharged. For instance, the soap-discharge quantity is not fixed in the manual foaming hand soap dispenser.
How To Choose a Foam Soap Dispenser?
When buying foaming hand soap dispensers, you should consider the following factors:
Capacity
First, you have to consider how many people will use this dispenser for foaming hand soap. You cannot have the same dispenser size for using it at home or in business settings.
Consider a company with 100 employees. For that, you would need a dispenser that can hold enough soap so that employees can use it throughout the day instead of constantly refilling it.
The size of your dispenser should be based on the number of employees in your company or family members. Small dispensers can hold 800 ml, while larger dispensers can hold 1300 ml. 
Type of Dispenser
First, consider what functions you are looking for in a dispenser. There are three types of dispensers available in the market; manual dispensers, automatic dispensers, and pump dispensers.
Think about where you are going to use it. In a busy washroom or an office? In the manual dispenser, you can choose from the push button or the pedal one. It is cost-effective as you don't need to add or change batteries, and one can easily dispense soap as per his requirement. 
The most commonly used dispensers are pump dispensers in which the classic pump technology is used. The manual hand pump dispensers are relatively cheap and easy to use. In addition, they can be reused, which is a cost-saving measure.
Adding foaming hand soap is easy in the hand pump dispensers. If you don't have foaming hand soap, you can use regular liquid soap in these dispensers. It is however necessary to mix regular liquid soap in a ratio of 1:3 to 1:5 with water in order to make foaming hand soap.
Material of Dispenser
The durability of the dispenser depends upon the material of the equipment. Many materials are available in the market, like glass, ceramic, plastic, steel, etc.
Before choosing the material, consider the type of your business and the location where you will use it. For example, choosing a glass foaming hand soap dispenser with a risk of breakage is not a good idea. It is best to choose a steel or ceramic foaming hand soap dispenser for those places.
On the other hand, if we talk about plastic foaming hand soap dispensers, constant contraction and expansion lead to the development of cracks in it, due to which you need to change the dispenser regularly.
Also, remember the décor of the room for which you select the dispenser. For example, if you choose a decorative foaming hand soap dispenser for your restroom, ensure it matches the rest of the aesthetic.
Design
The important function when choosing a dispenser is its design. You might think it's not that important, but consider your impression when entering a public restroom. The first thing that you notice is that it looks clean and nice.
There are little details that are important to notice. Like is it easy to use the dispenser? Is it providing the right amount of product, or do you have to press it again and again? These little things make an important impression on the dispenser and matter most to the user.
Price
Pump-operated dispensers are more affordable than other options if you're concerned about costs. As most of these manual foaming hand pumps are reusable, they are an excellent cost-saving solution. 
FAQs
Can You Put Foaming Hand Soap in A Regular Dispenser?           
When adding foaming hand soaps to a regular dispenser, you will need a specialized air pump. Foamy soap dispensers have two chambers. The soap is contained in one chamber, while the air and valves are contained in the other.
As air passes through the pump head, it mixes with soap inside the dispensing chamber, making a lather. Since regular dispensers are built differently, foaming soap won't give you a bubbling soap discharge.
Can You Use Regular Hand Soap in A Foaming Dispenser?
You can add regular hand soap to a foaming dispenser by mixing one ml of soap with three ml of water, then twist the dispenser gently to mix it. Although you can get a bubbling soapy mixture, it's not guaranteed to be the same as an original foaming soap.
Is it better to use a glass soap dispenser or a plastic dispenser?
There is no definite answer to this question. It depends on your use. For instance, if you want to add aesthetics, glass foaming soap dispensers have a more minimalist feel.
Alternatively, plastic dispensers are preferred over glass ones in places where children or pets are present.
Bottom Line
A foaming dispenser is a great option for restrooms for many reasons. In addition to saving water and soap, it also maintains proper hygiene. Getting the right foaming hand soap dispenser is important for addressing one's needs. This article has explored various factors you should consider before buying a foaming dispenser.
---