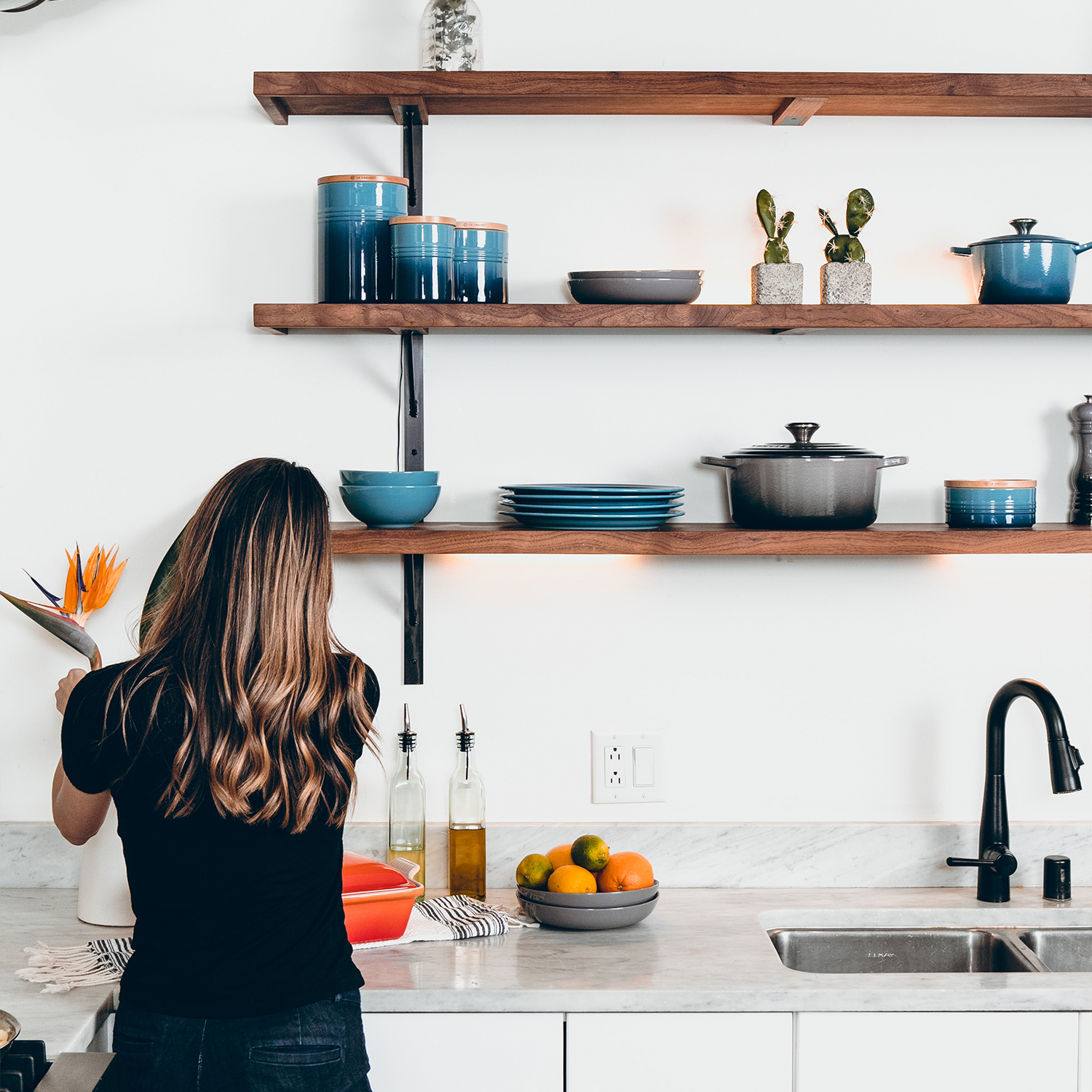 5 Best Gift Ideas for Housewarming and Holidays
If you're looking for gift ideas for a housewarming party, don't worry! We've compiled a list of some of our most popular, budget-friendly products that will elevate the home decor in anyone's space.
For couples moving into a new home together, finding the perfect housewarming gift can be challenging. There are no registries for housewarming gifts, so it's up to you to figure out what they need, what they would appreciate, and what would match their home.
Let the act of gift-giving be enjoyable, but most importantly meaningful. Besides, there's certainly no reason to have to break the bank. A useful affordable gift that's also elegant and timeless will prove significant to whoever receives it. Here are our top picks for housewarming gifts:
This particular gift set includes two 16oz glass soap bottles from MaisoNovo Glass Collection and one handmade concrete tray. There are quite a few varieties that you can even customize the bottle and pump colors for example Amber Glass with Black pumps , White Glass with Gold pumps , White Glass with Brushed Nickel Pumps and White Glass with Black pumps.  This handmade concrete tray comes with rubber feets added to the bottom for extra protection for your countertops. These sets come from one of our most popular collections and would be a gorgeous addition to anyone's bathroom decor.
This set also comes in Foaming Pumps if you or your friends prefer foaming liquid soap. Our reusable foaming soap dispenser pump is designed to be extra foaming and applicable to a wide range of liquid soaps and soap tablets.
We've got the perfect housewarming gift for you: Drill-Free Shower Soap Dispenser Wall Mount with Waterproof Labels. This set comes with three extra-thick PET plastic Clear bottles; three wall-mount brackets with adhesive and six waterproof labels including HAND SOAP, DISH SOAP, LOTION, SHAMPOO, CONDITIONER, BODY WASH so you could customize your bathroom or kitchen set up however you like. You can also use the included silicone funnel to make refilling easy as pie.
The soap dispenser pumps can be installed on any smooth surface without worrying about drilling holes. Our drill-free technology ensures the dispensers stay firmly wall-mounted. No more drilling into your beautiful bathroom tiles!
It's made from ISO14001 environmental standard materials, so you know it's going to be long lasting. And your guests will love it—it's the perfect addition to your home!
The right soap dispenser can transform any space, creating a place where people want to be—and that's what makes the perfect housewarming gift
Our Bamboo Sets are made with fortified plastic bottles, organic natural bamboo pumps and stainless steel pump cores that can withstand heat, humidity and breakage. They come in 3 colorways, White , Clear and Amber. Six waterproof labels also come with every purchase, allowing you to mix and match—hand soap, lotion, dish soap—whatever fits best for you!
These sets are designed in the USA and made with all sustainably sourced material. What better way to make someone's day than by giving them something that helps them live greener?
 With these dispensers, you or your friend will never have to worry about clutter again! Declutter your bathroom countertops with these modern-looking bottles that will spark joy in any space.
Perfect for a plant lover or a foodie; great for beginners to build their windowsill herb garden. You can use this grow kit to salvage store-bought greens, plant their roots in the regrow kit with water, and build your own kitchen herb garden or indoor vegetable garden. It's easy to use and makes gardening fun!
This kit is perfect for beginners and experienced gardeners alike. It's made with ISO14001 environmental standard and functionality in mind, so it's not only beautiful but also functional. It also come with 11 stickers for some of the most common herbs like Scallions, Basil, Oregano, Peppermint, Rosemary, Sage, Setvia, Thyme, Cilantro, Lemon Balm and Chives. Perfect addition to anyone's kitchen!
We all know how much people love plants, so why not give them something they can actually use?
Exfoliating Body Scrubber Kit
But what if I told you that you could make your own spa treatment by scrubbing your body with an exfoliating body scrub? Imagine how soft your skin would feel after a good scrub!
Not only that, but the benefits are endless: it helps clear up acne, reduces cellulite (yes, really!), helps even out skin tone, banishes dry skin… there's just no bad side to exfoliation.
The set includes specially designed tools to effectively remove dead skin, even out your skin tone, scrub away dry skin and stimulate blood flow. Made of unique, silicone free Viscose Rayon cloth, the Exfoliating Mitts and Back Scrubber for Shower remove layers of dead skin instantly, leaving you with smooth, radiant skin.
Treat yourself or your friends to a relaxing bubble bath combined with a spa treatment from home!
Treat yourself or your friends to a relaxing bubble bath combined with a spa treatment from home!