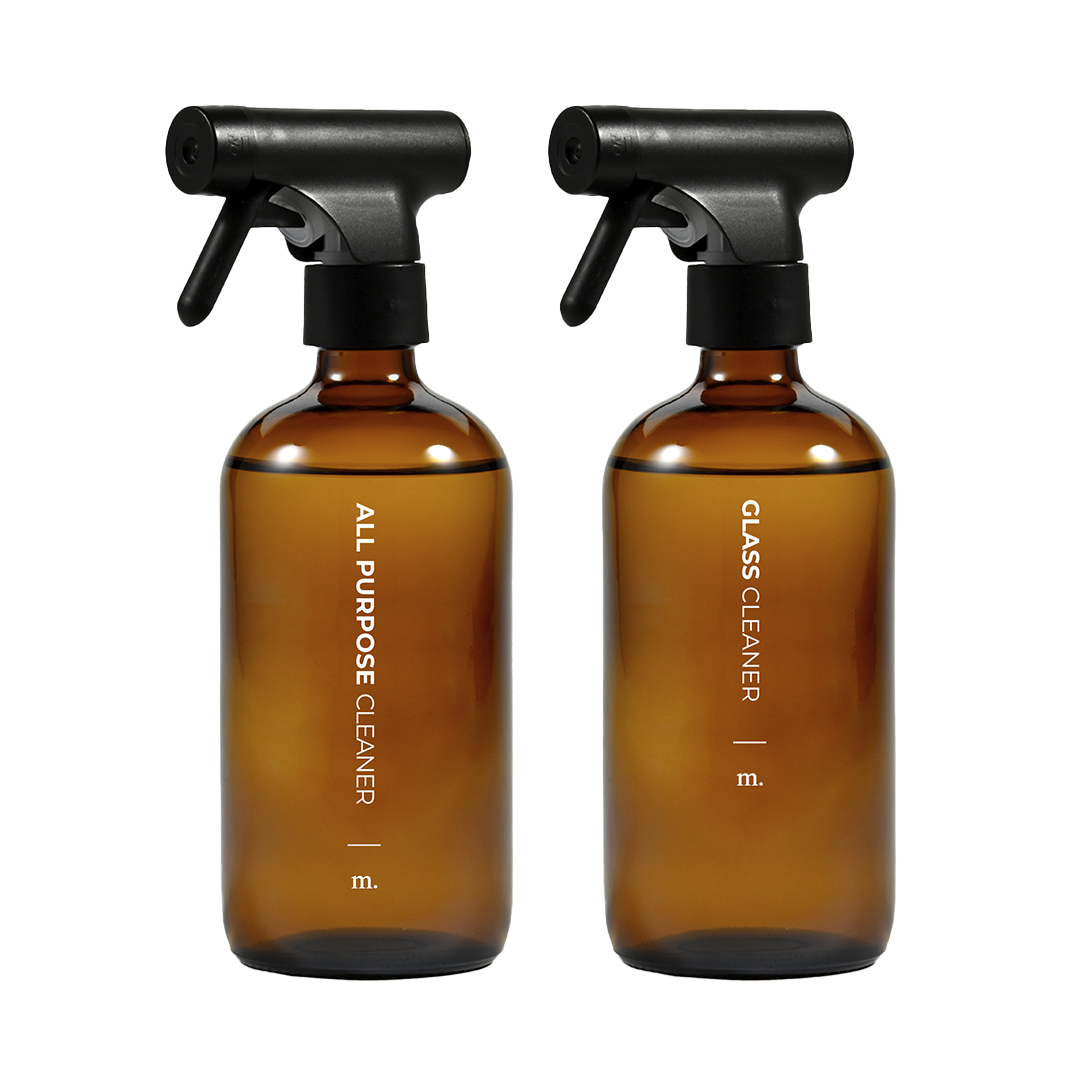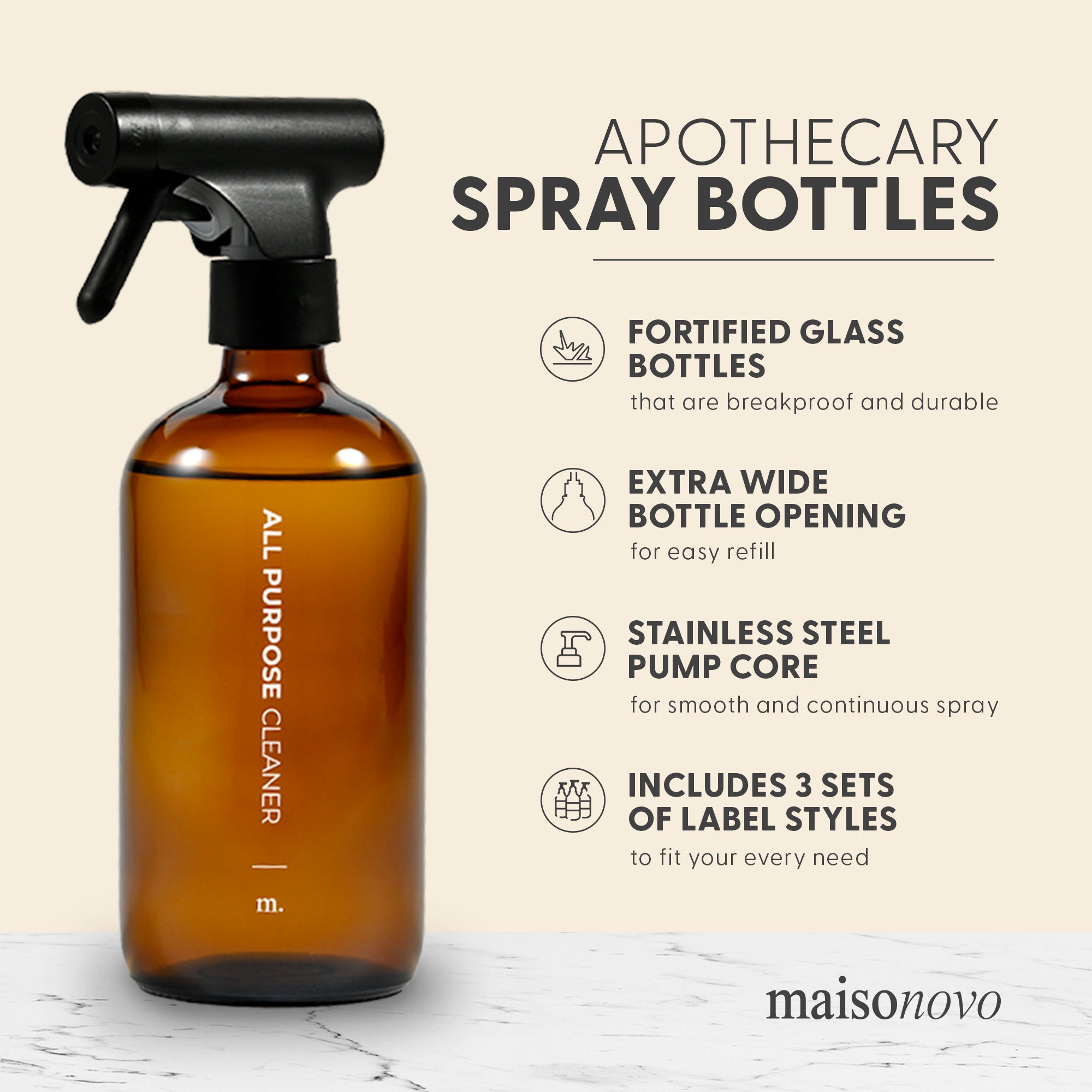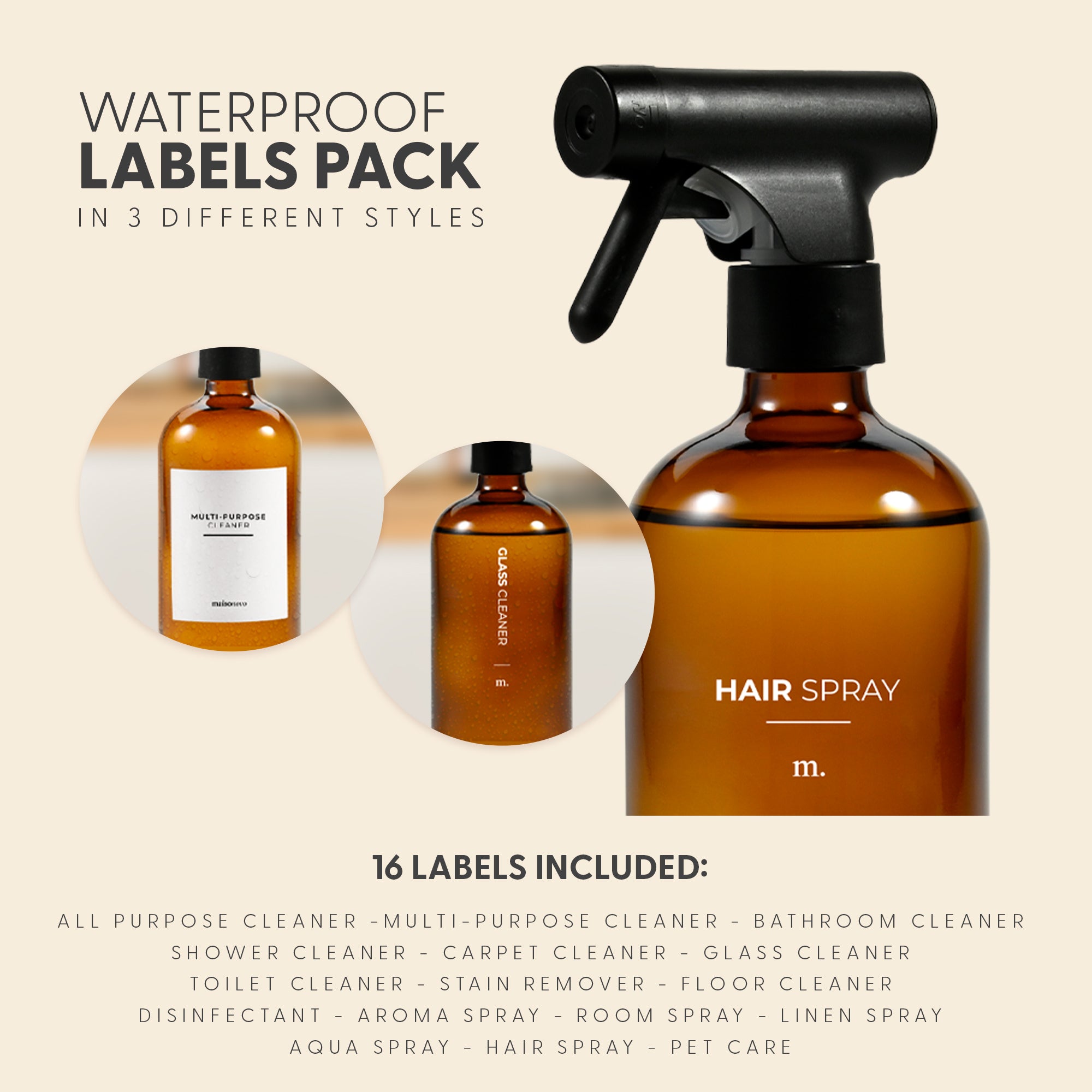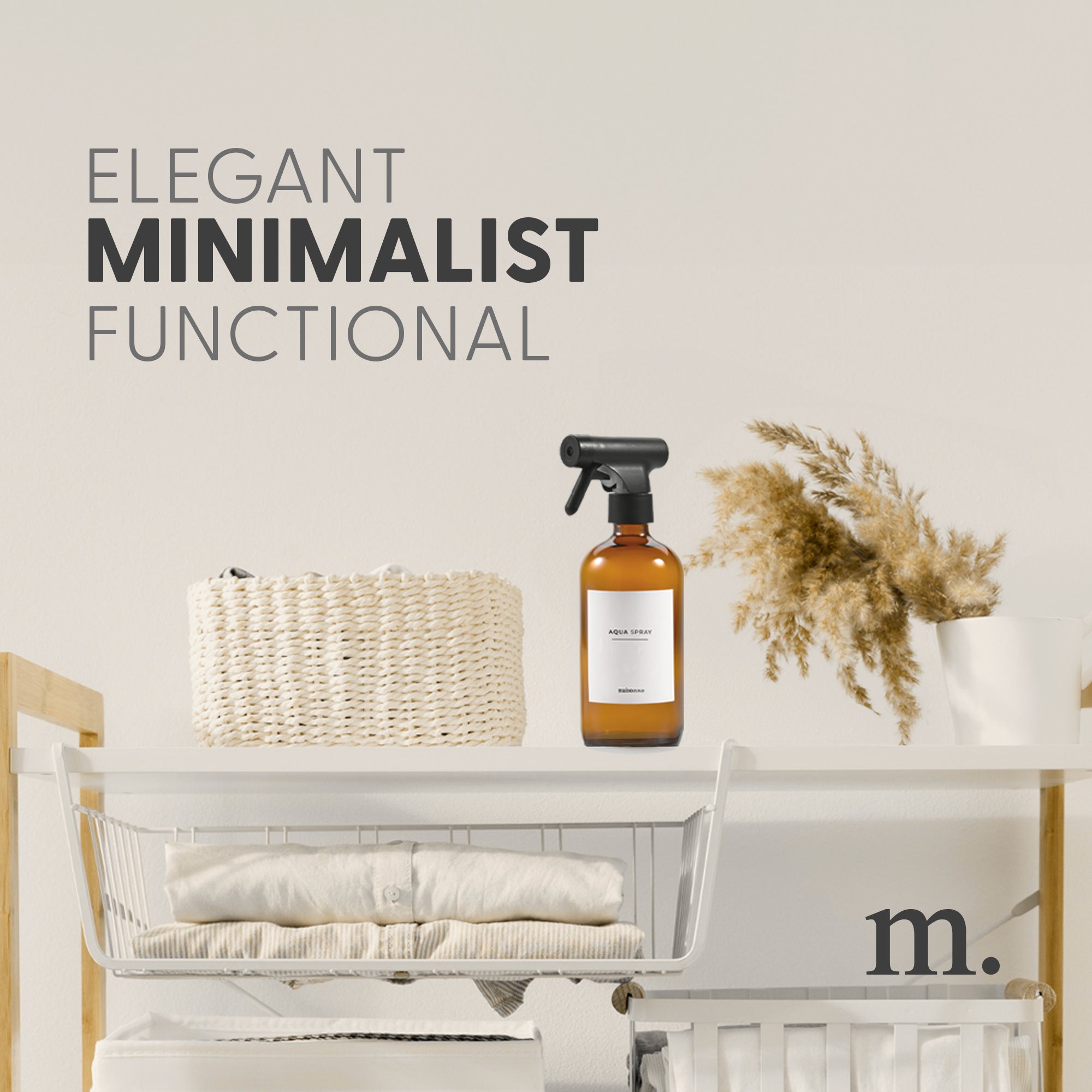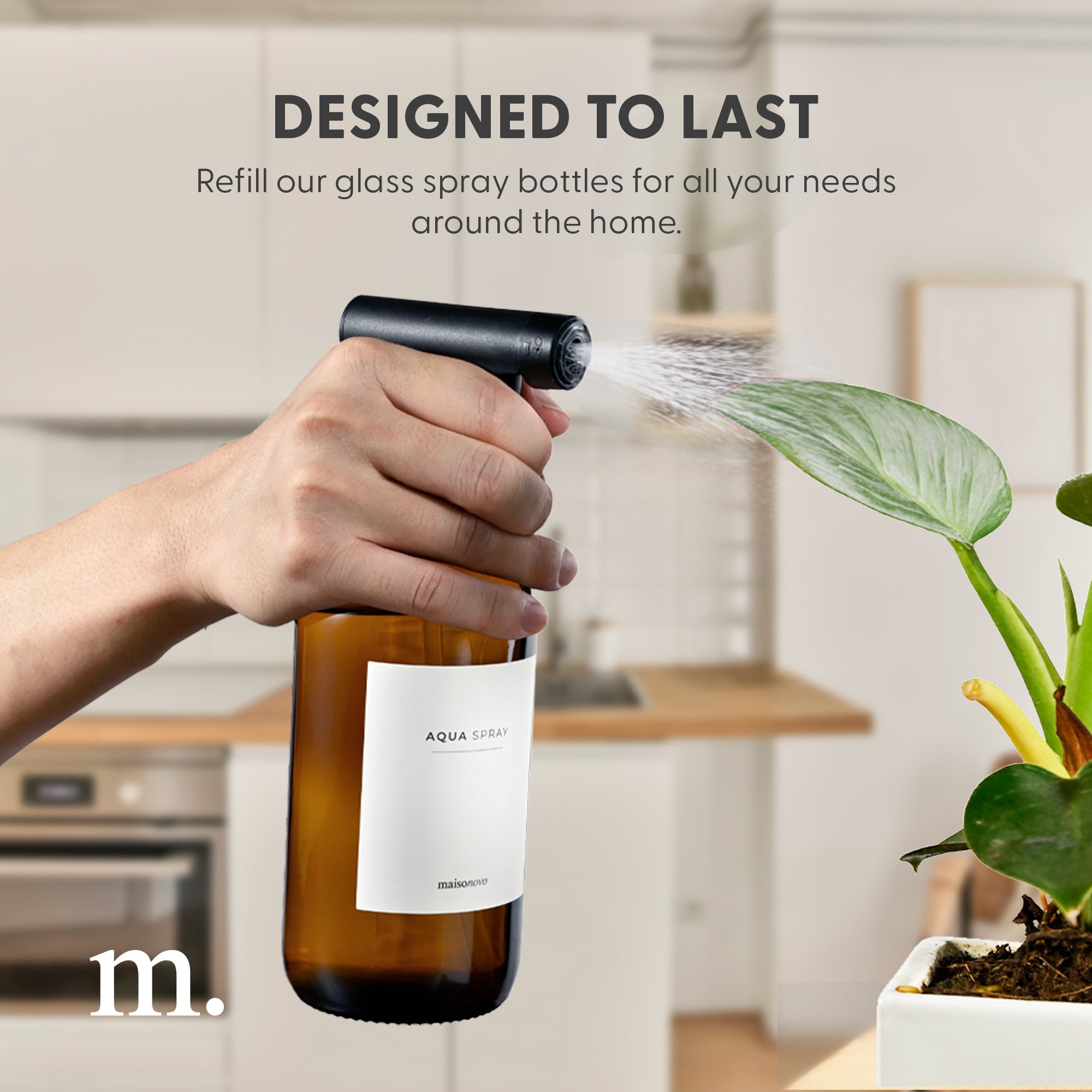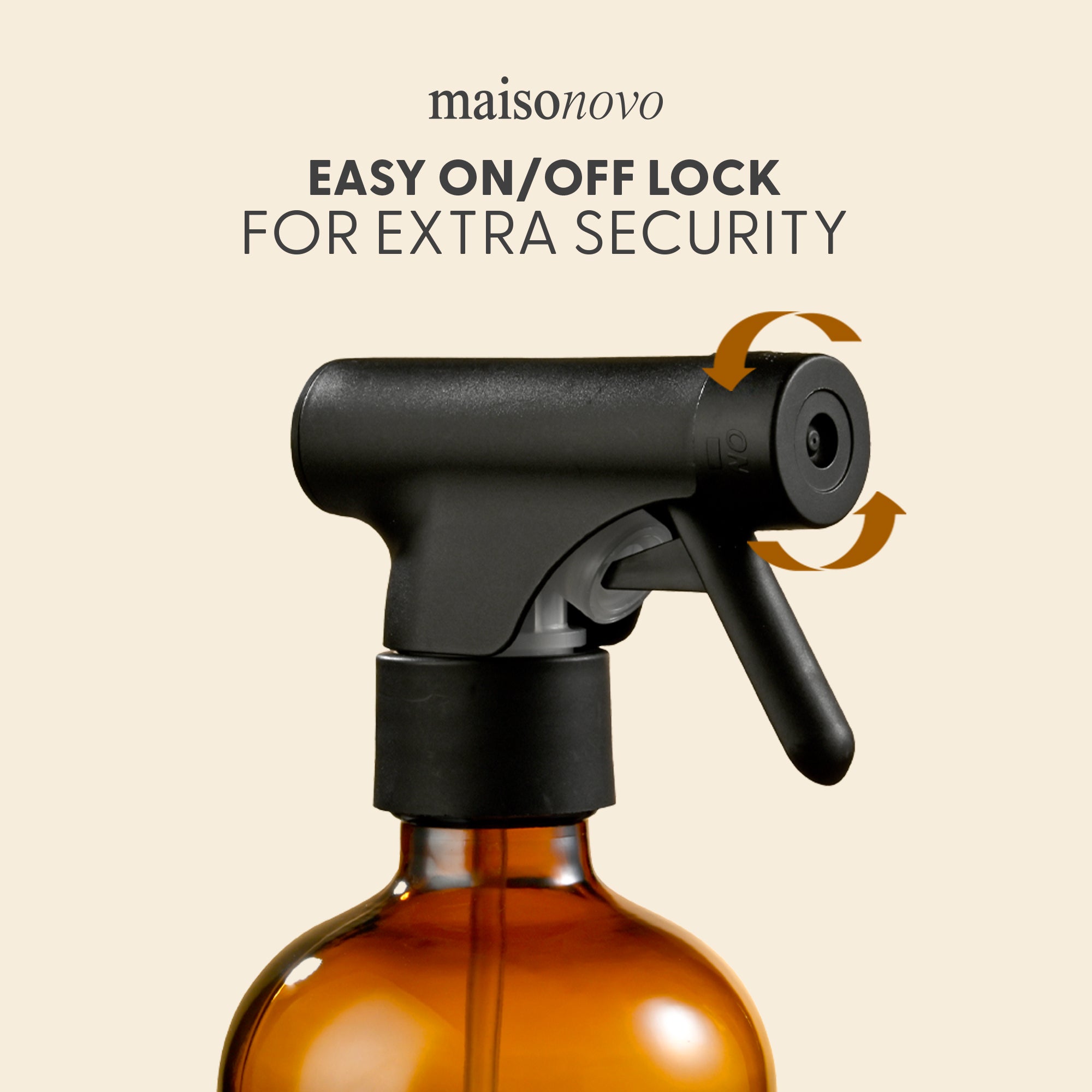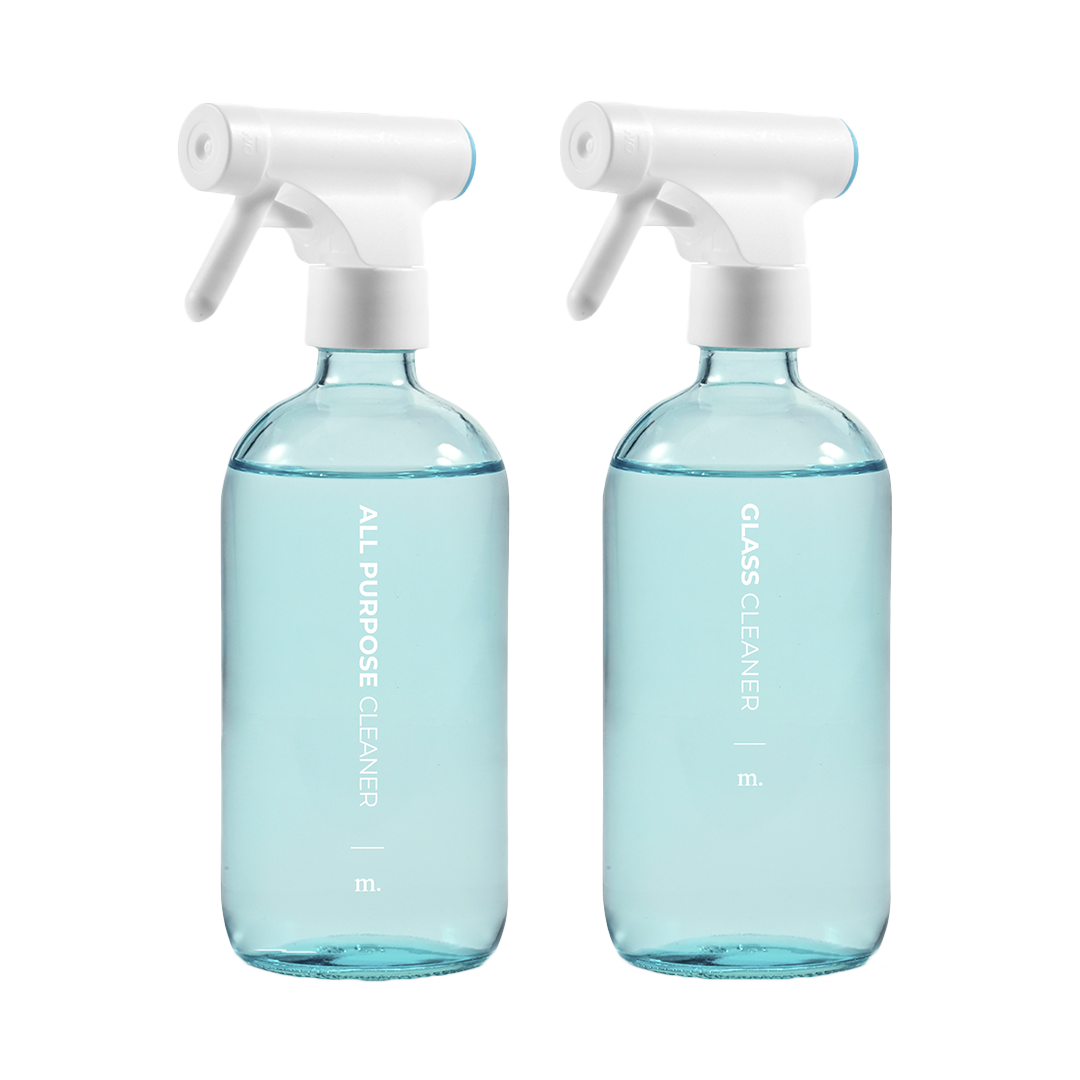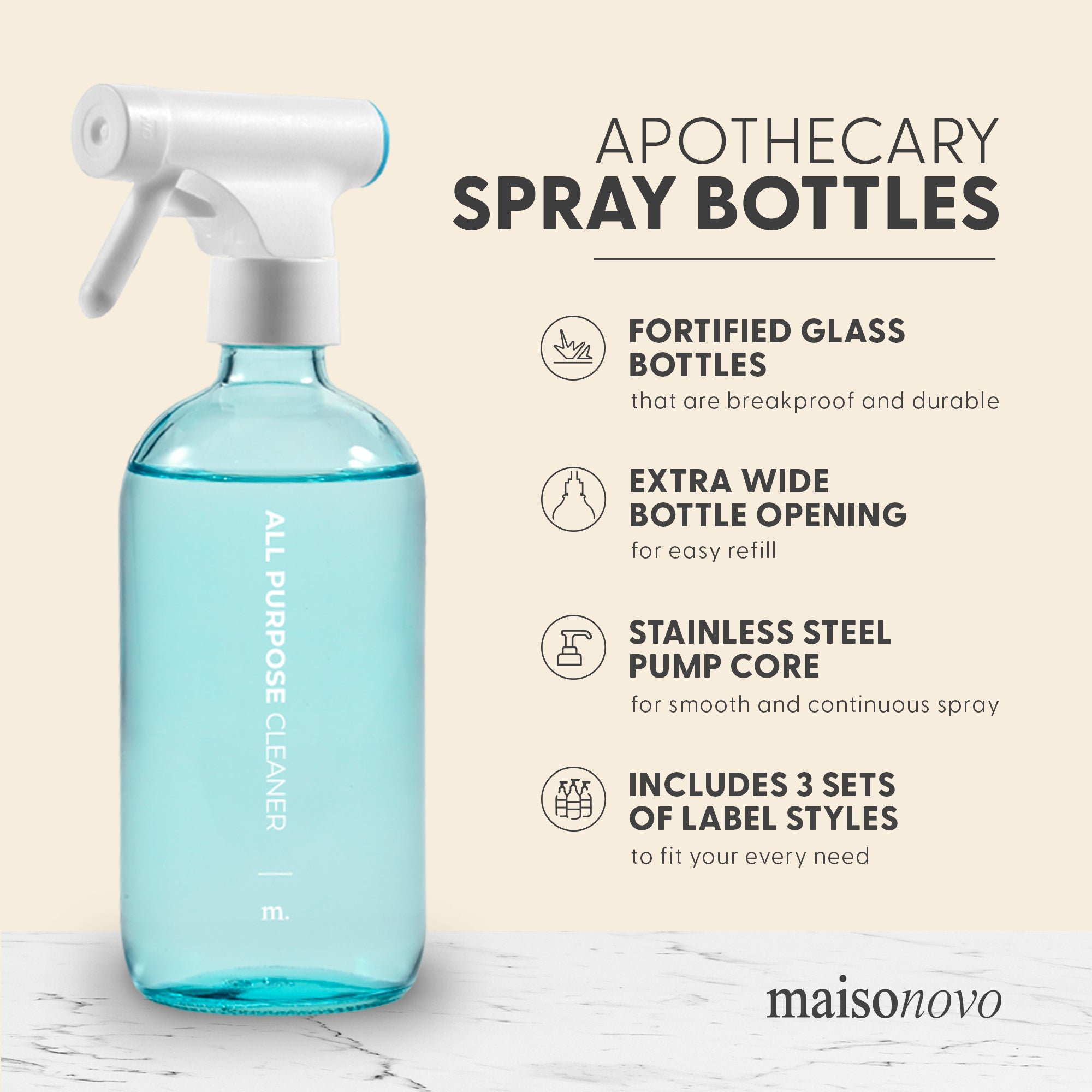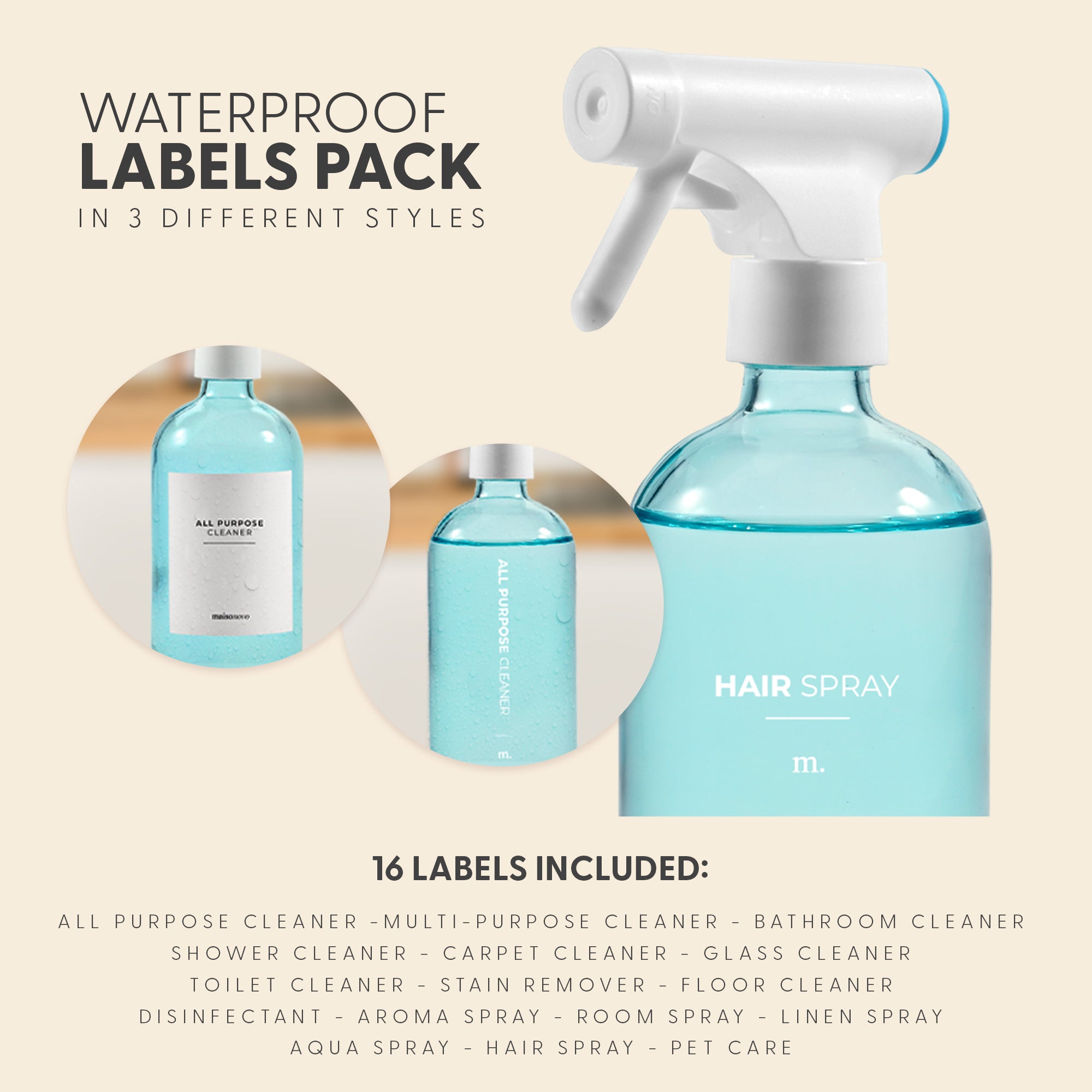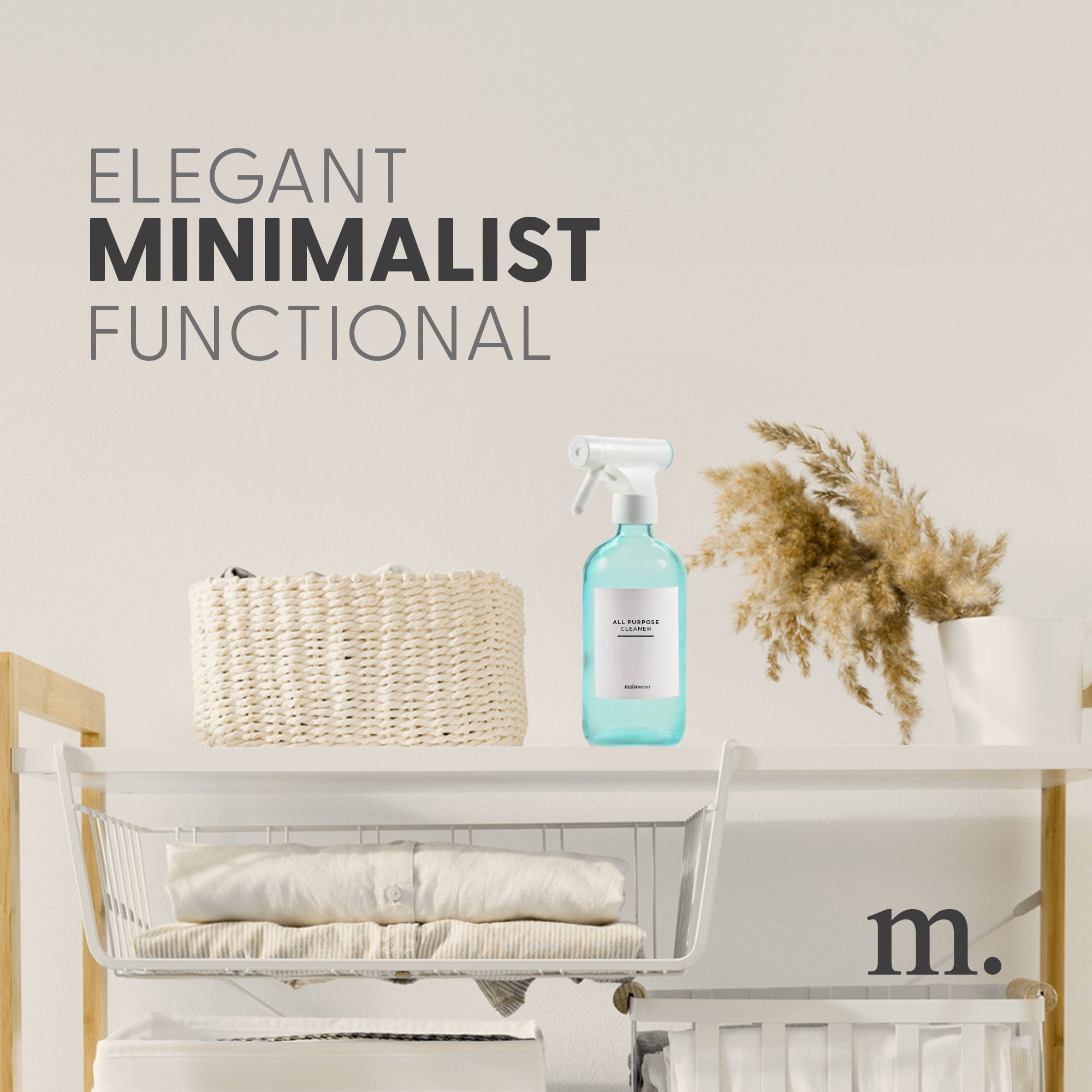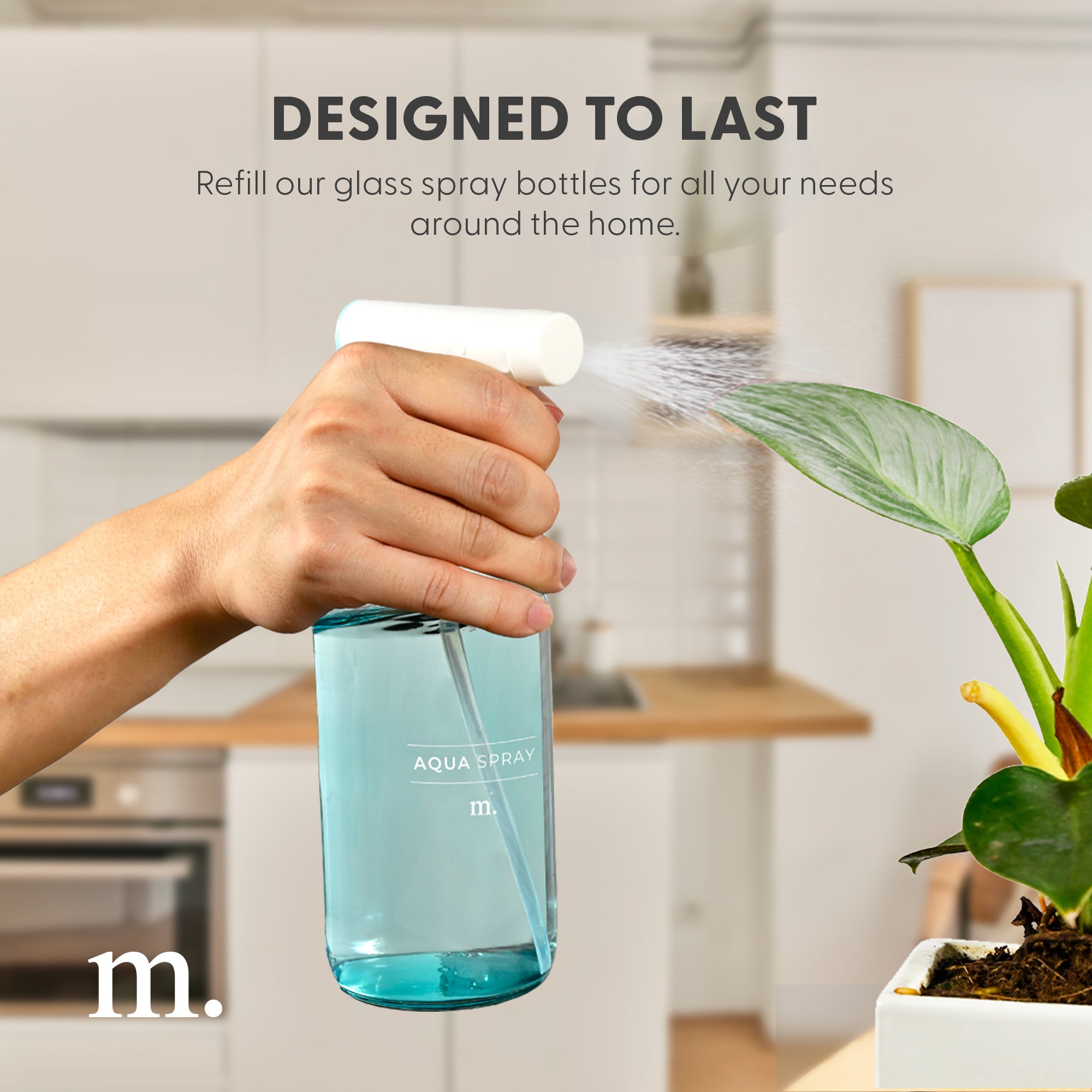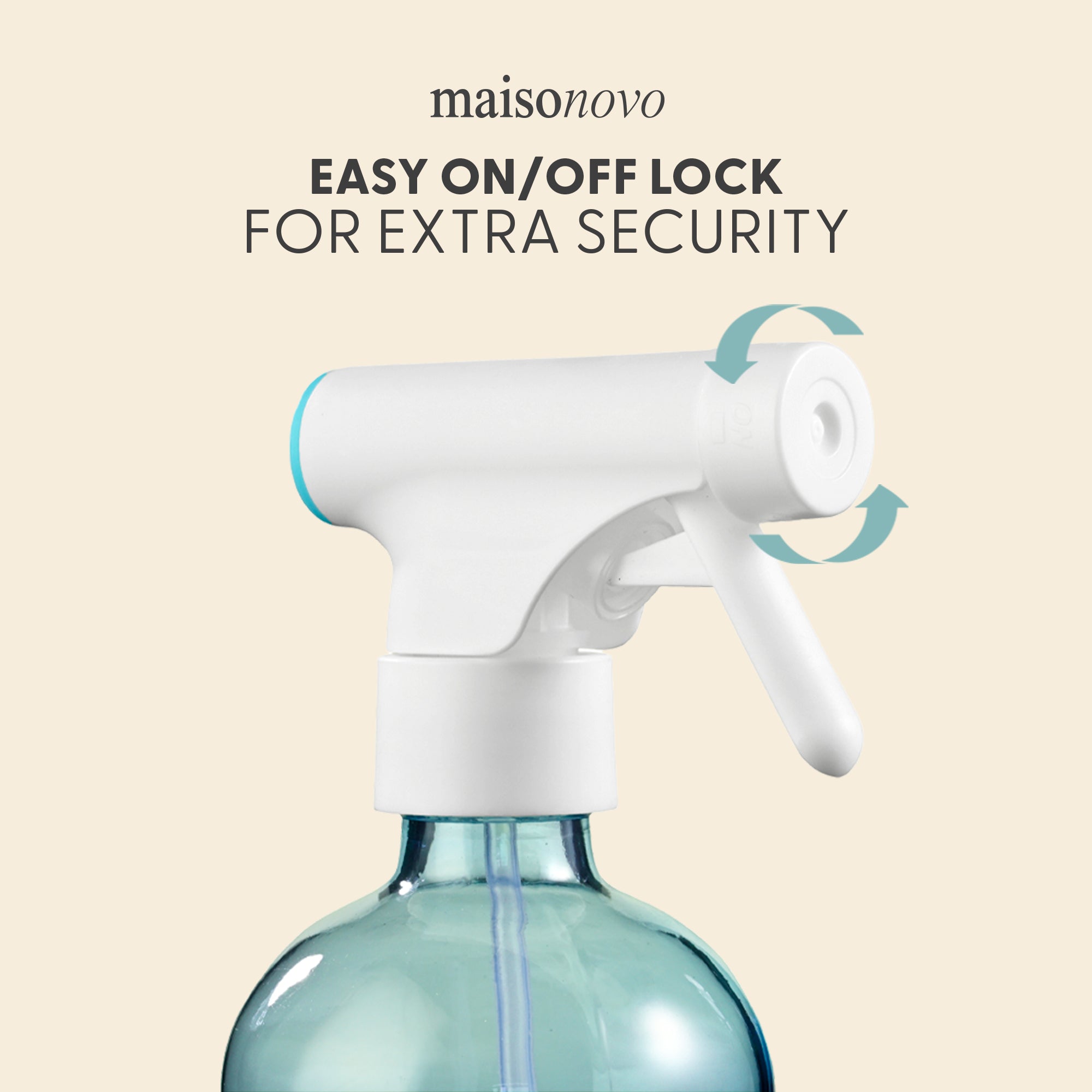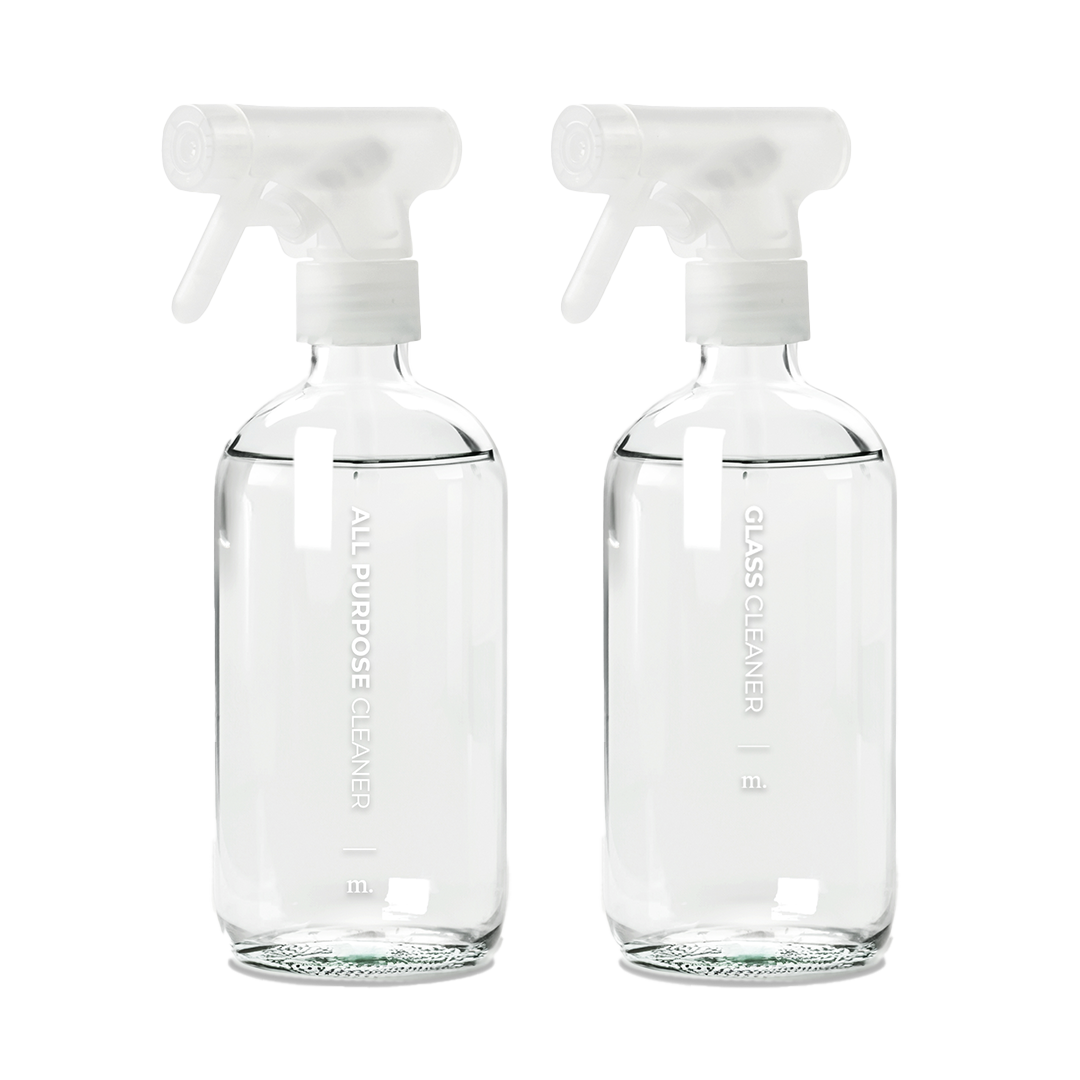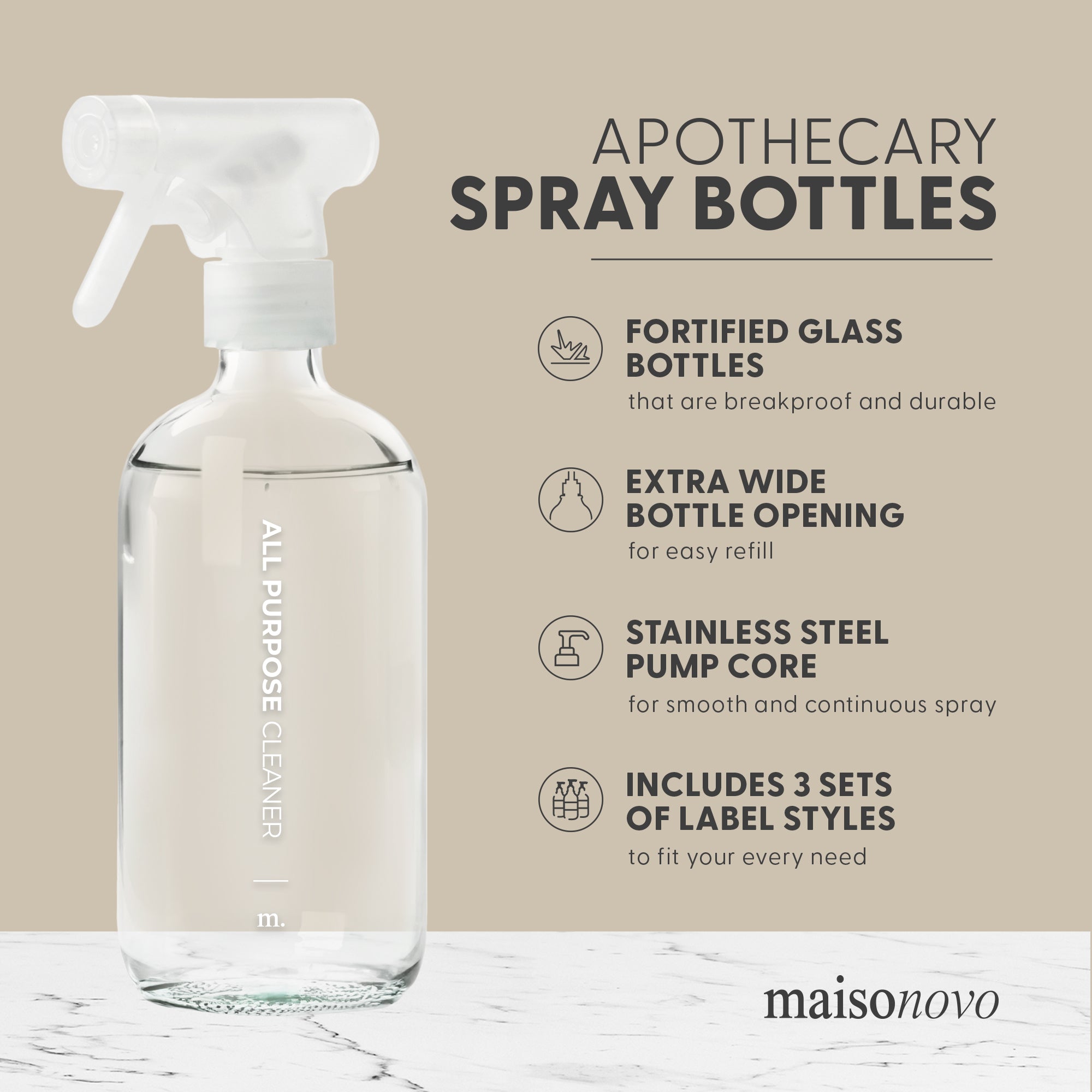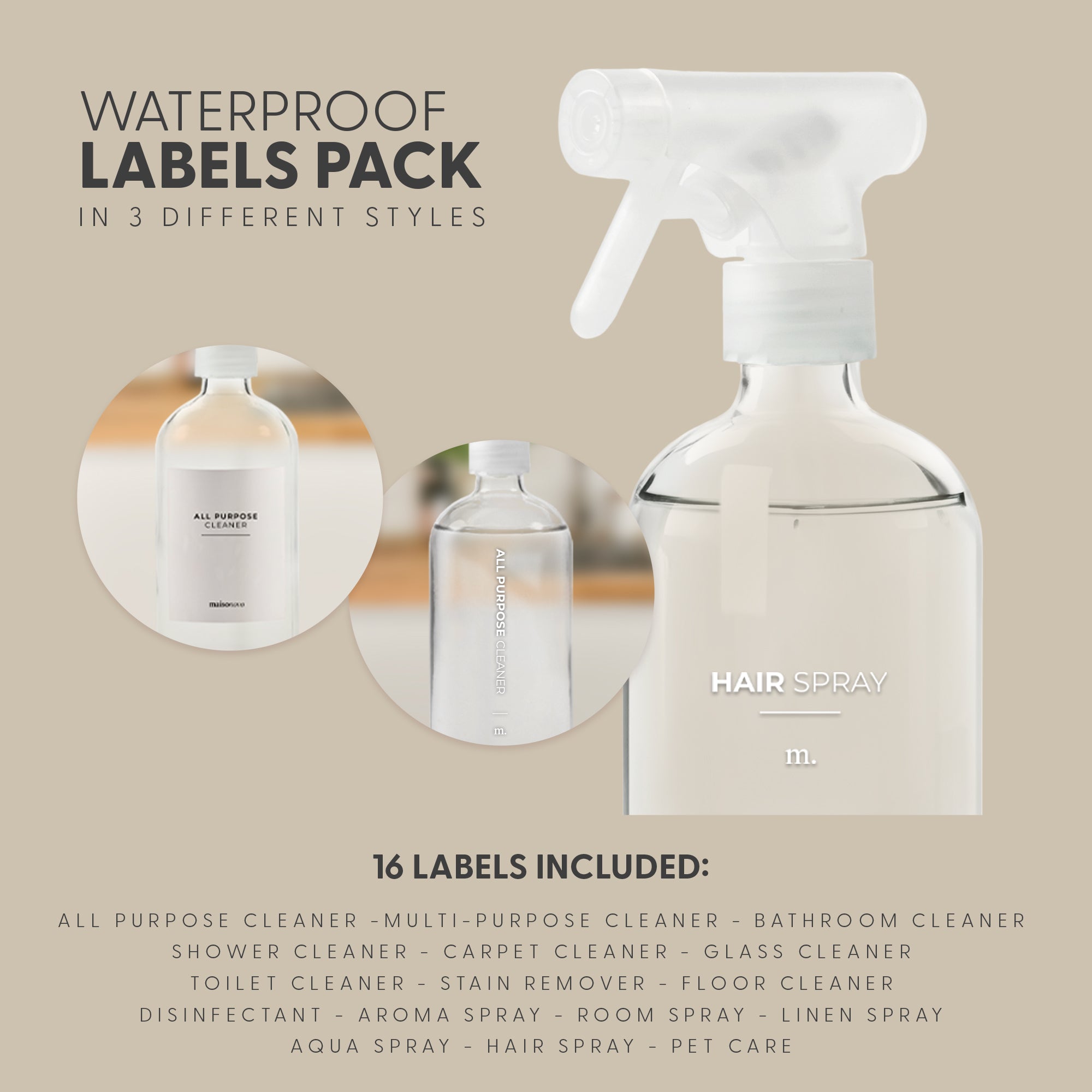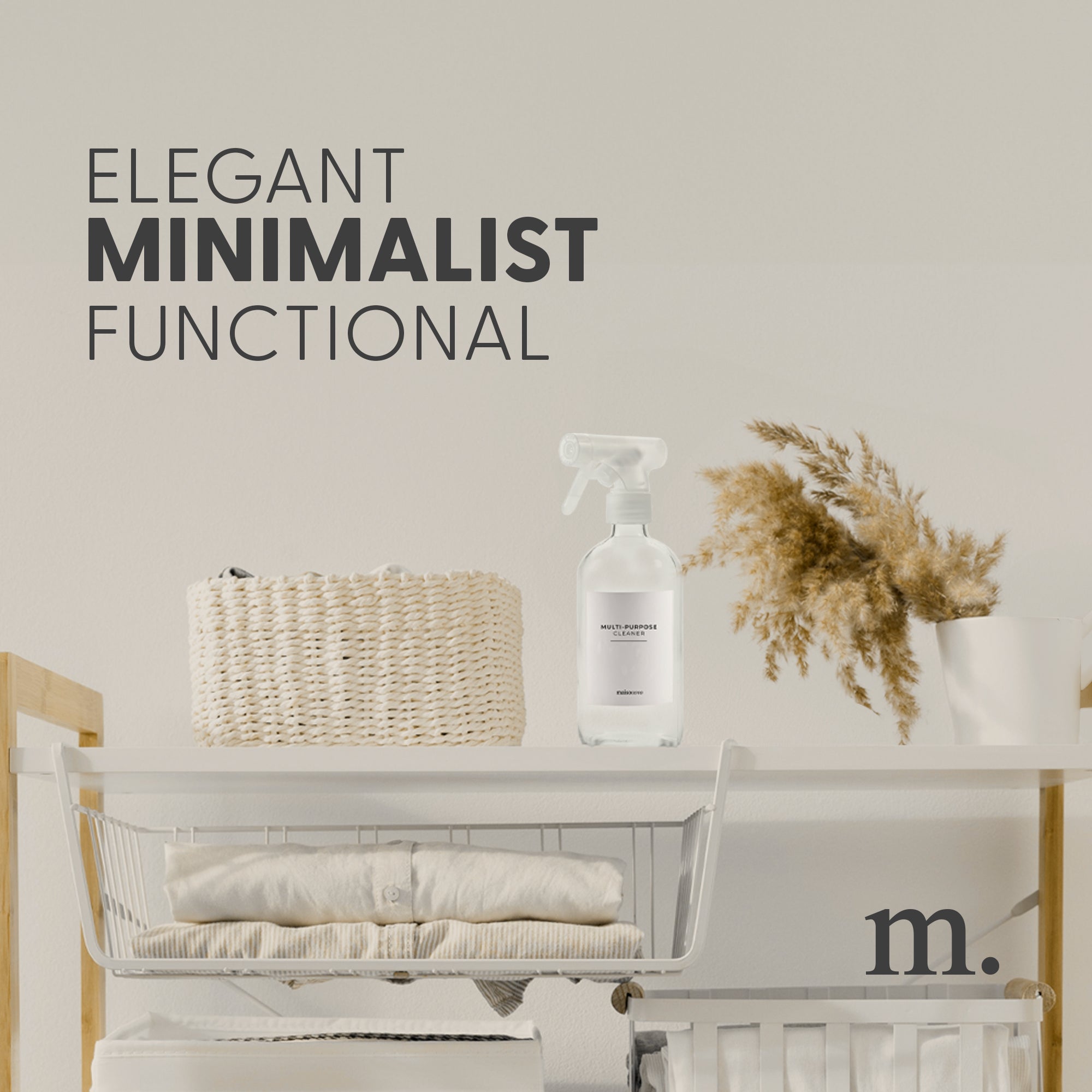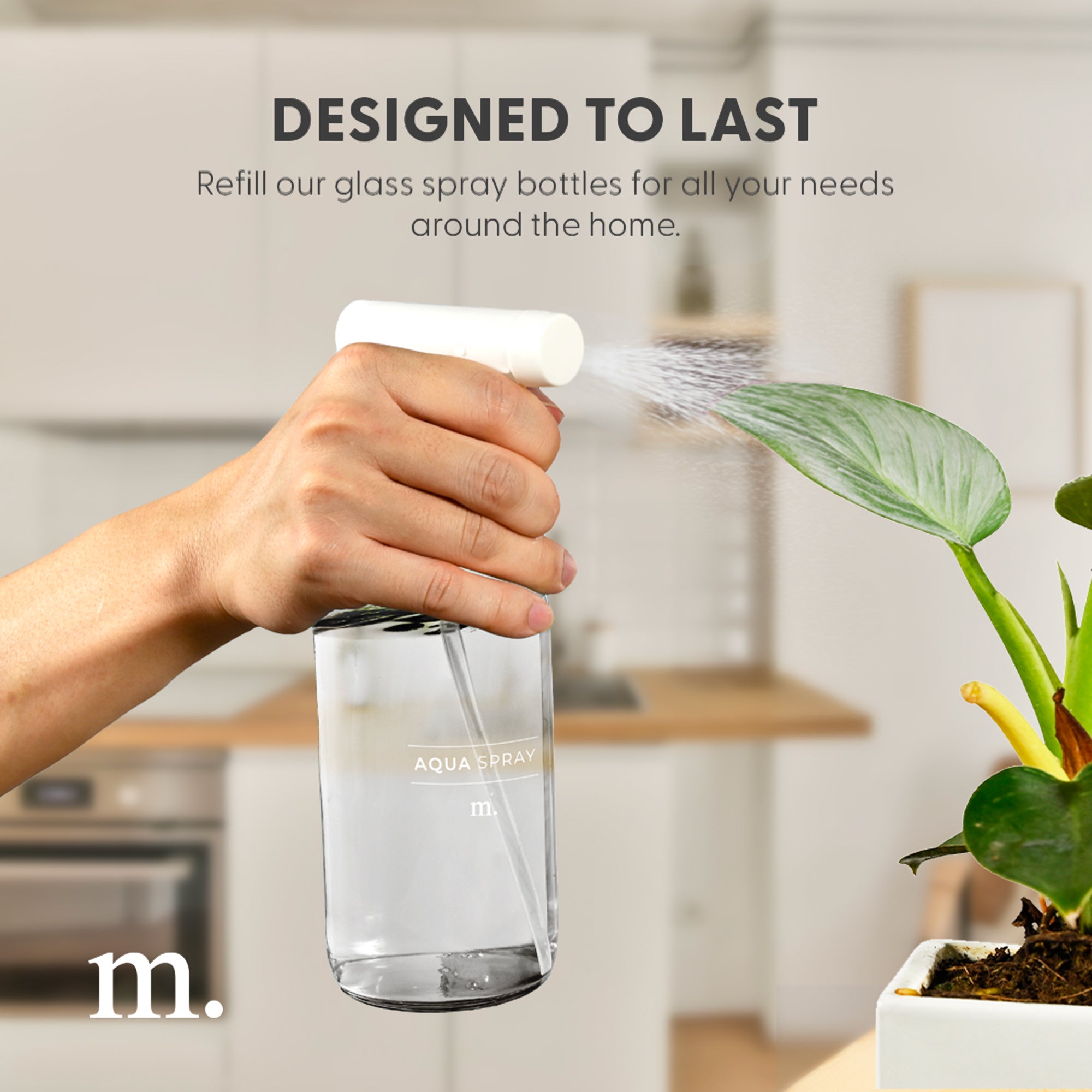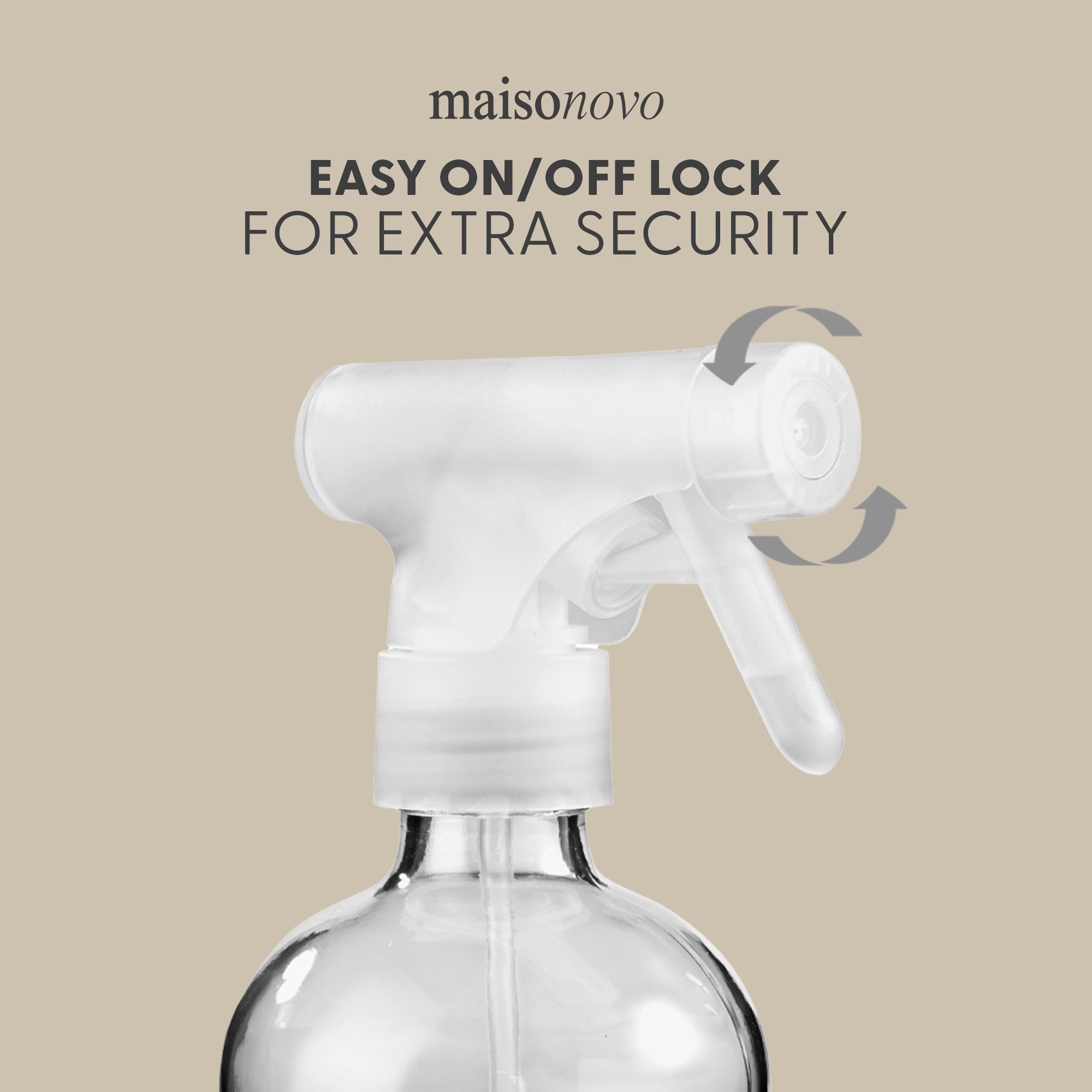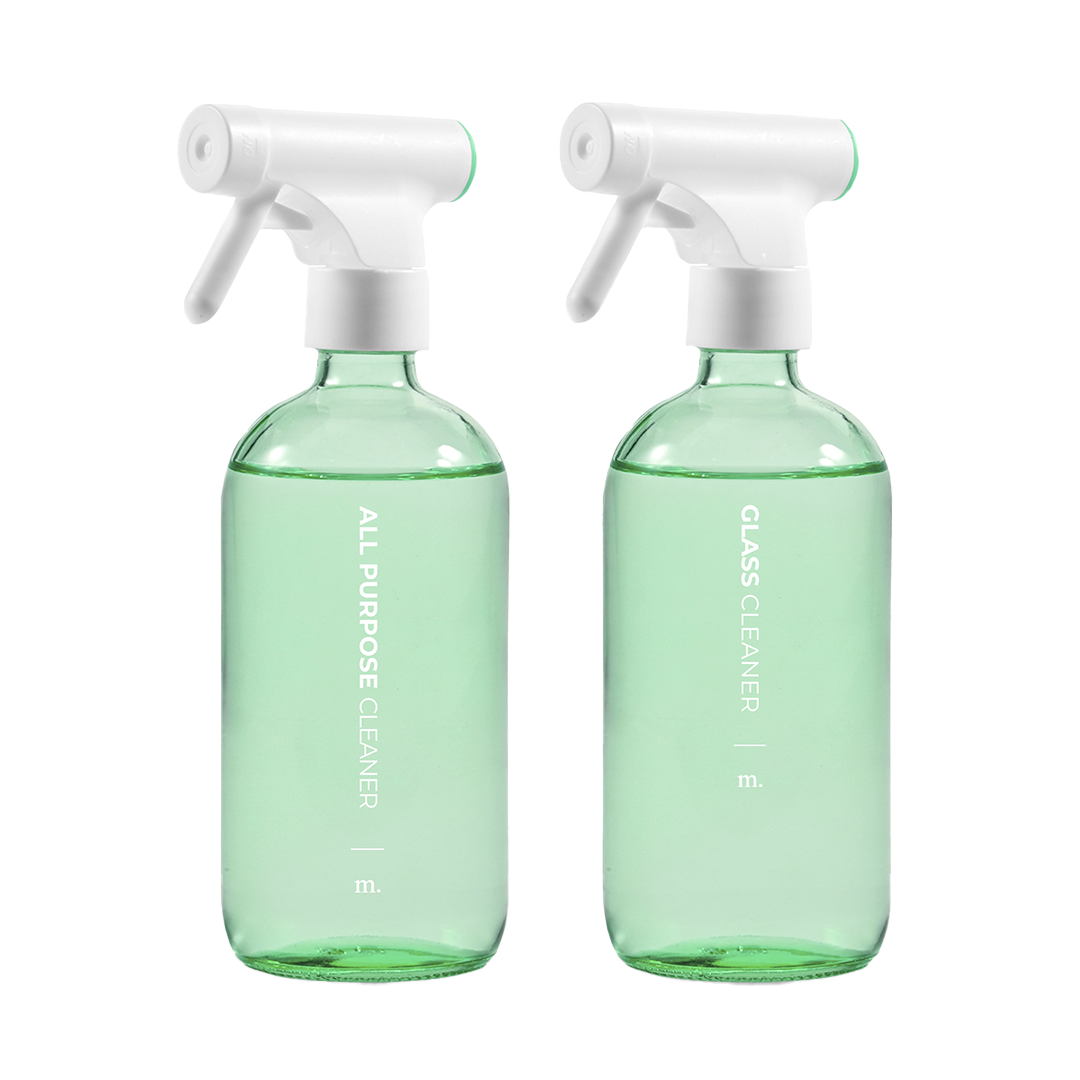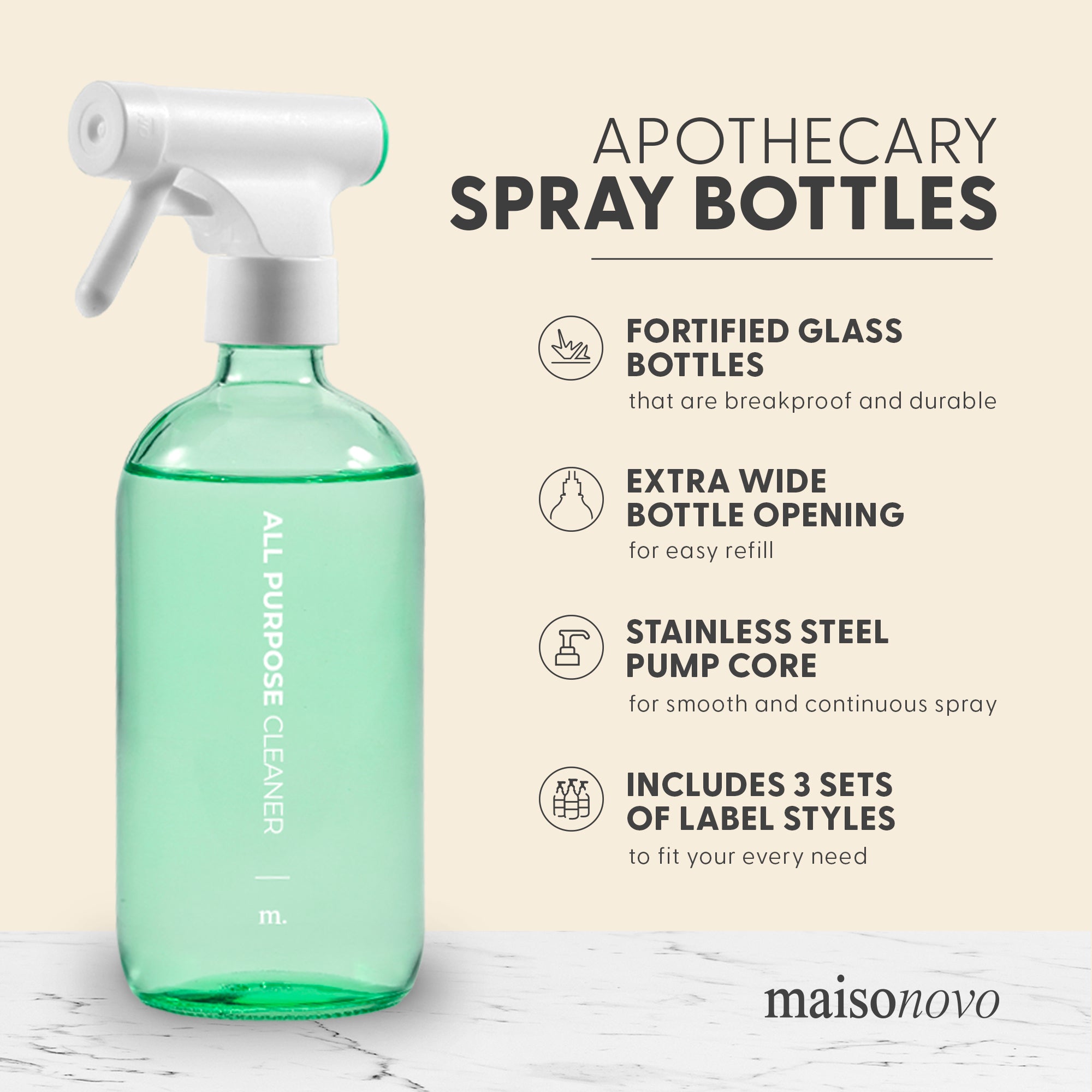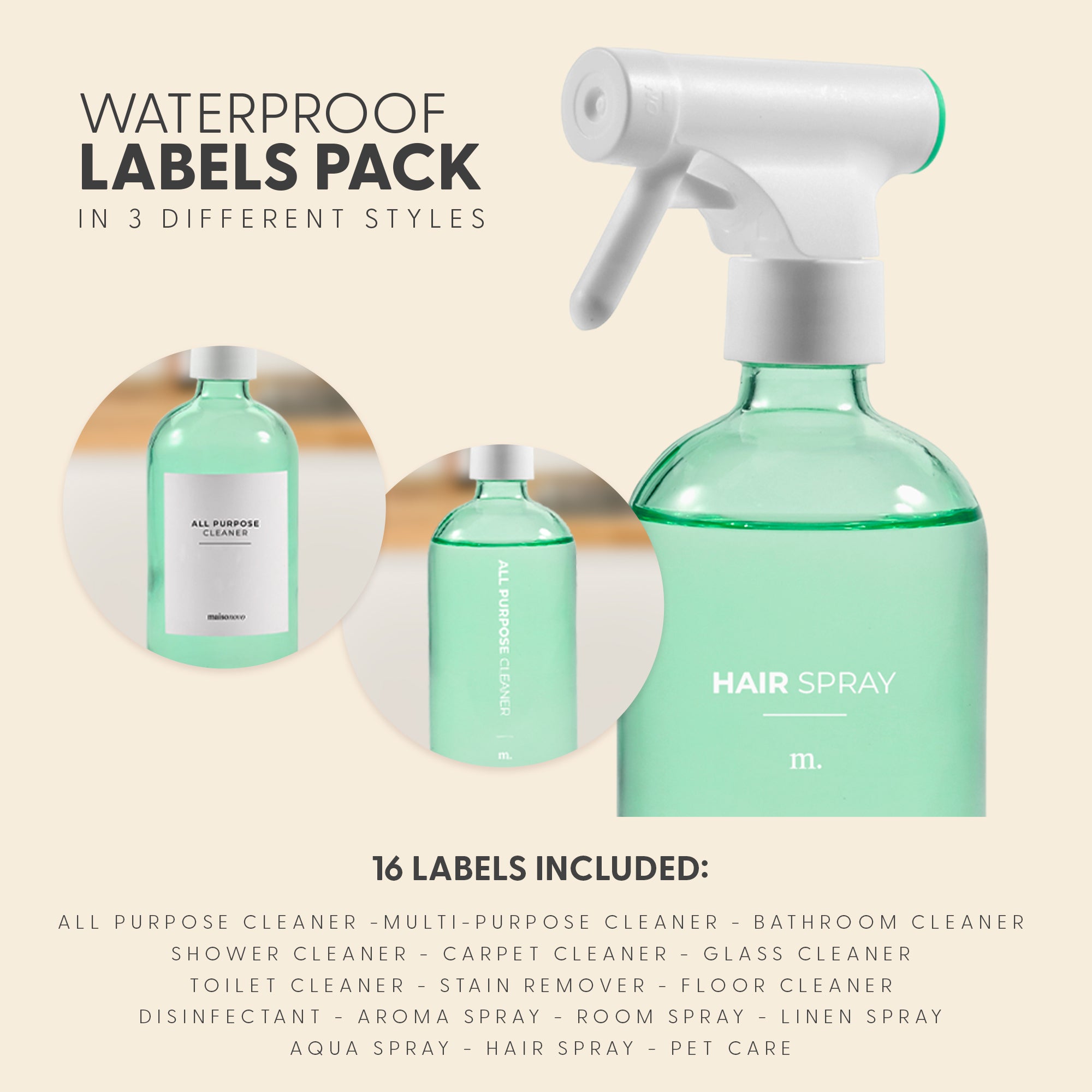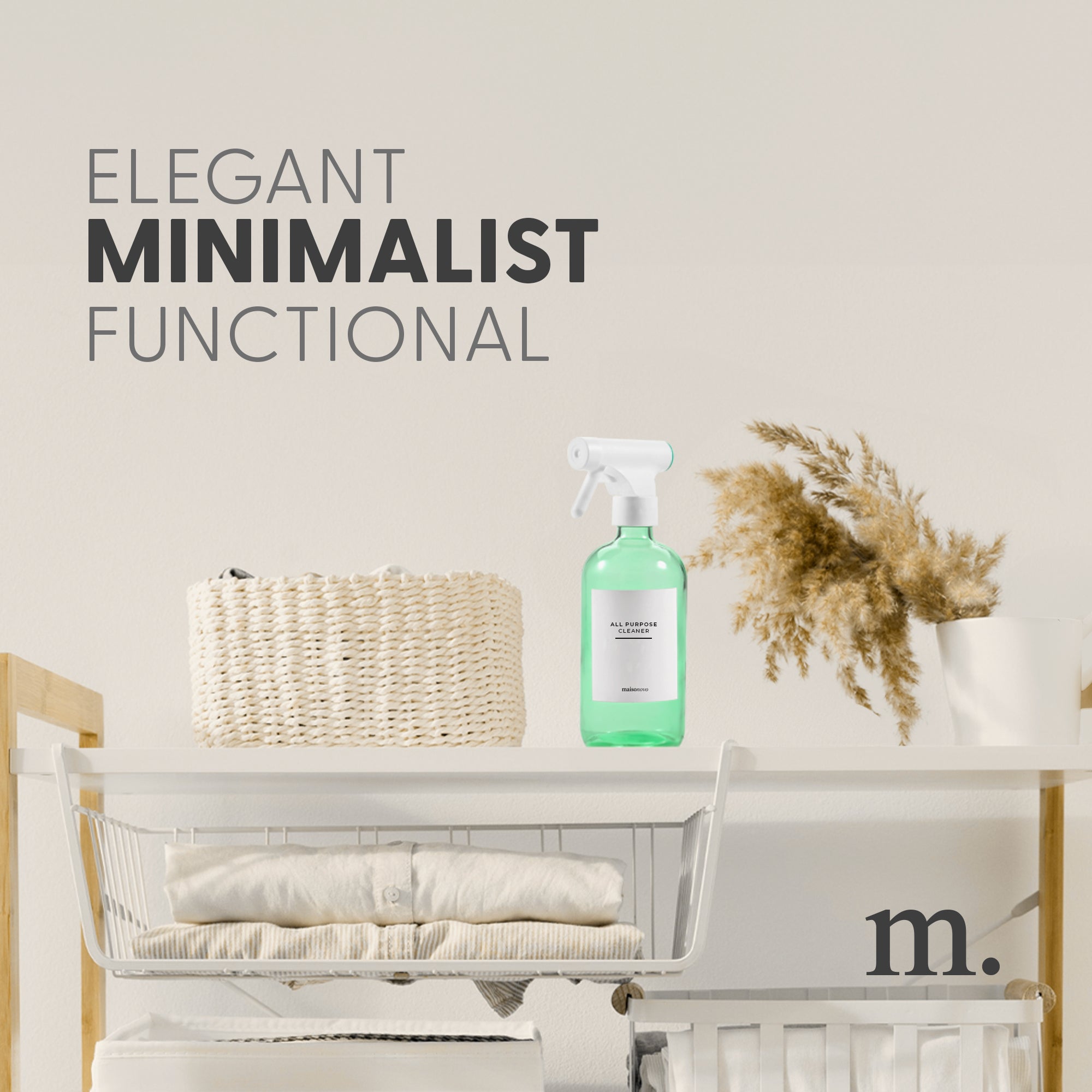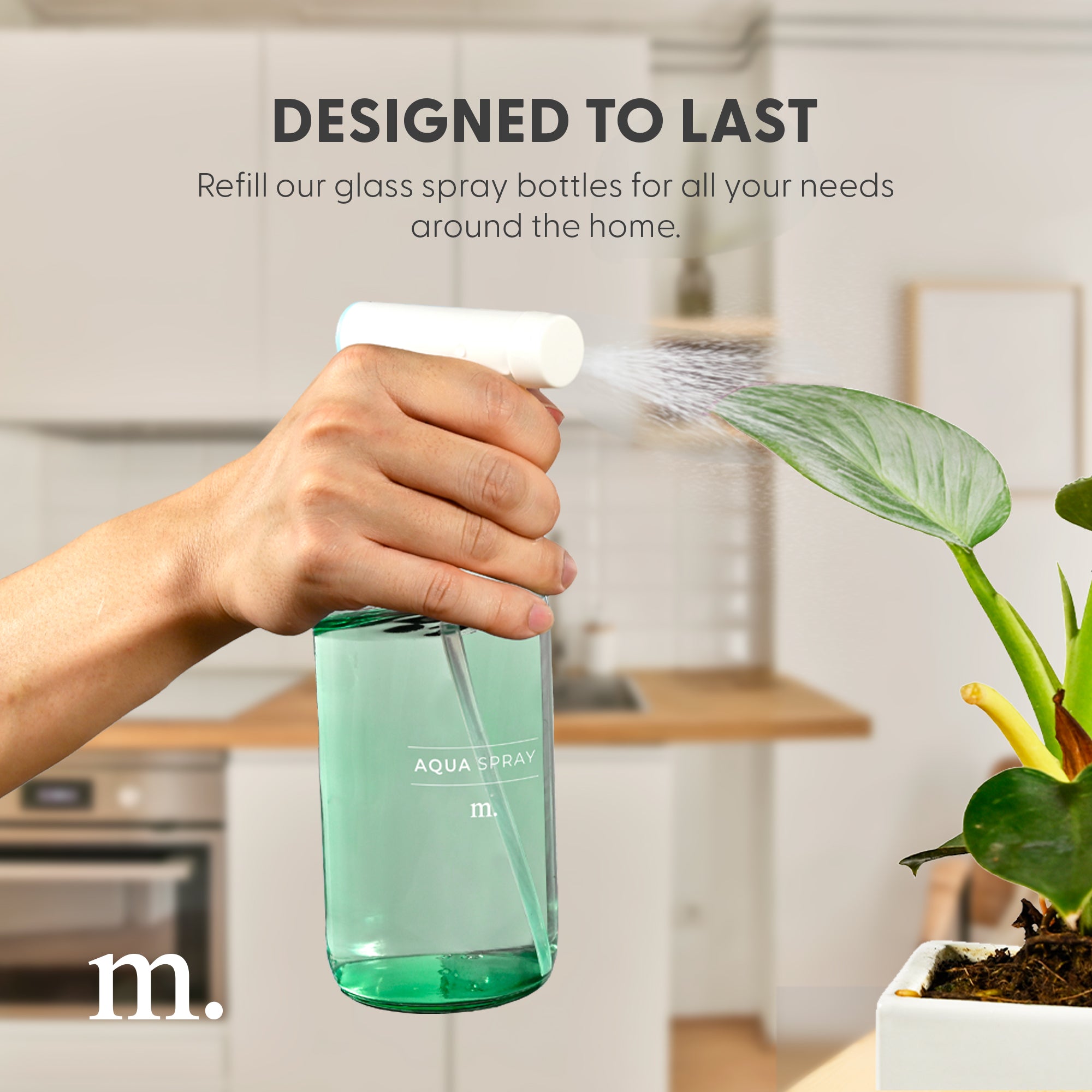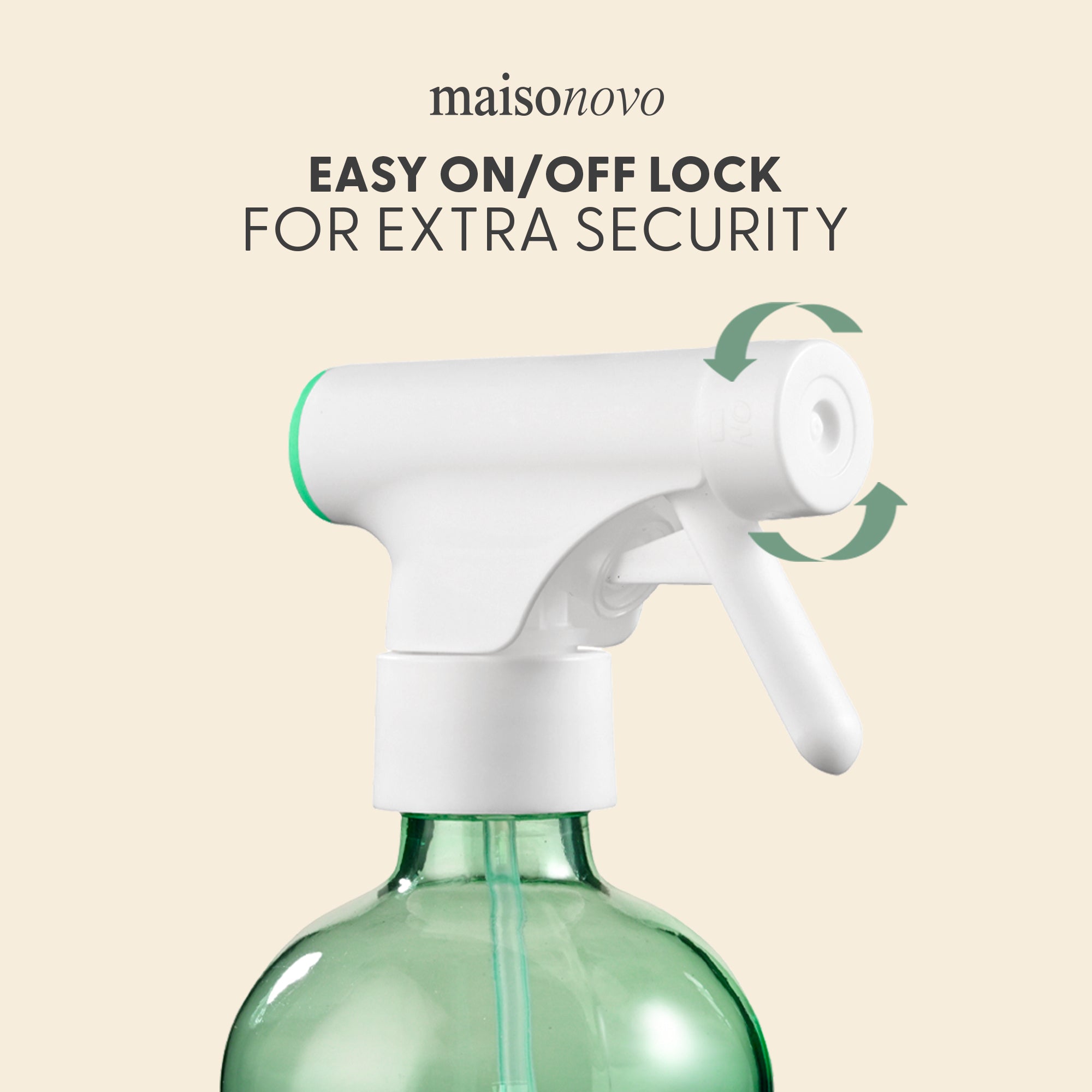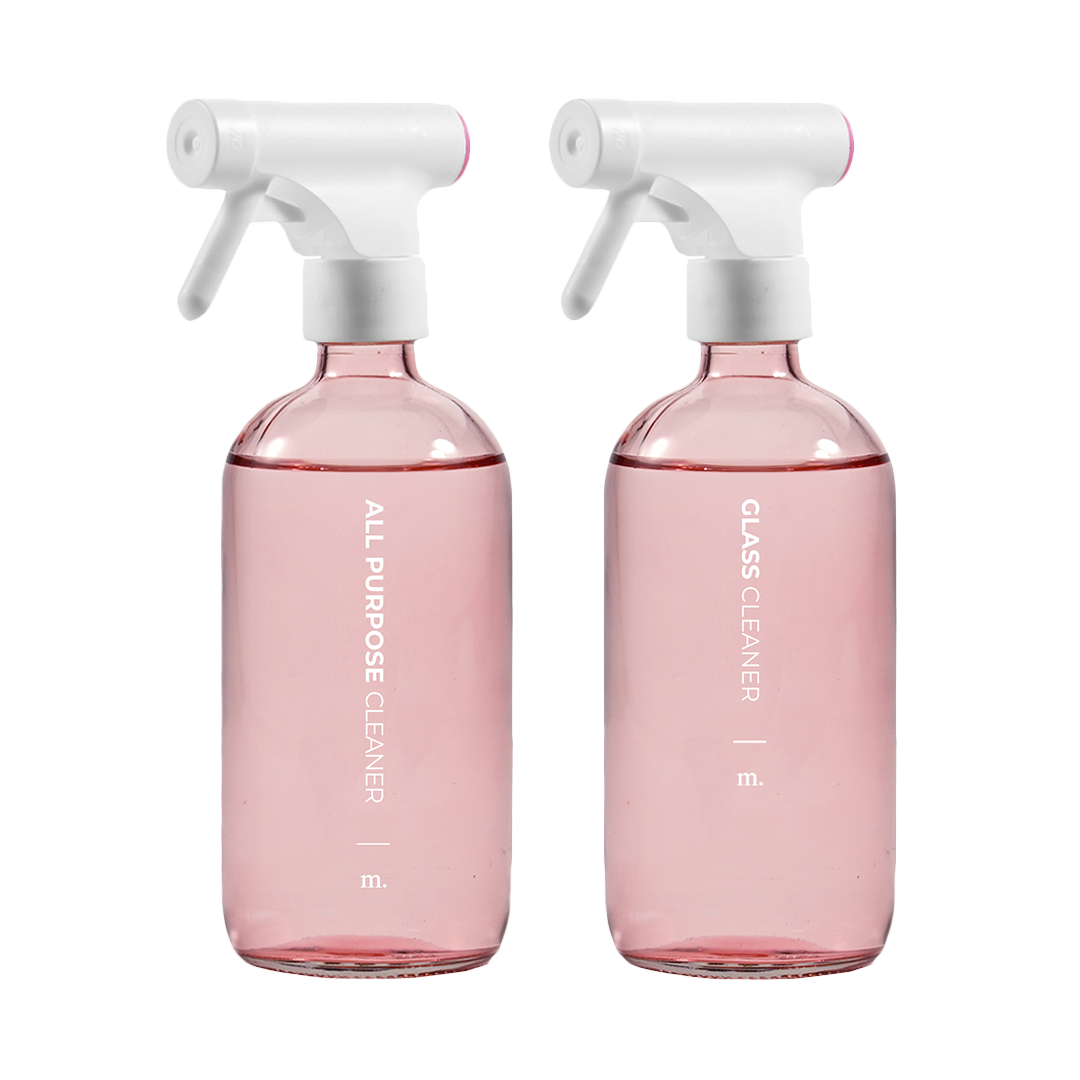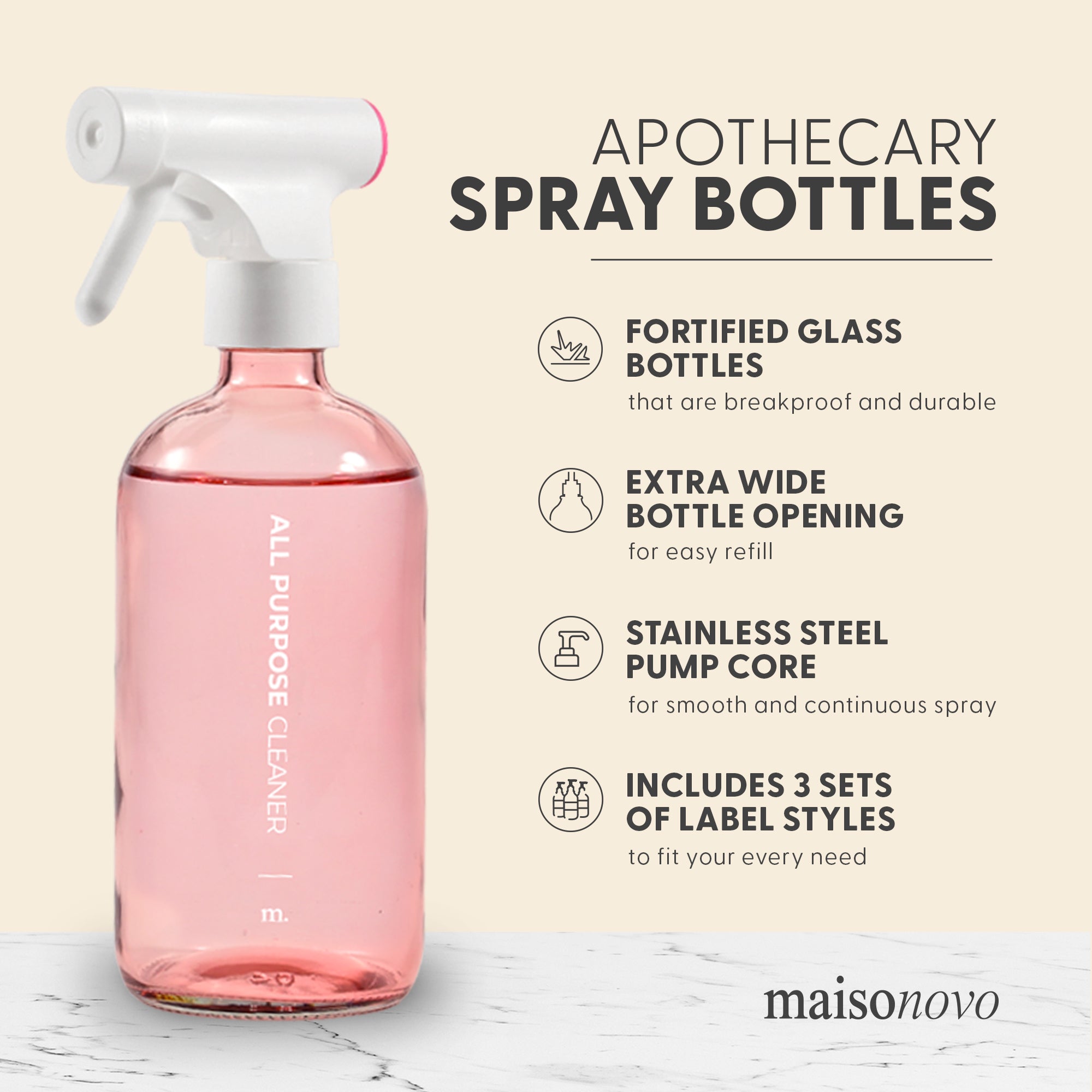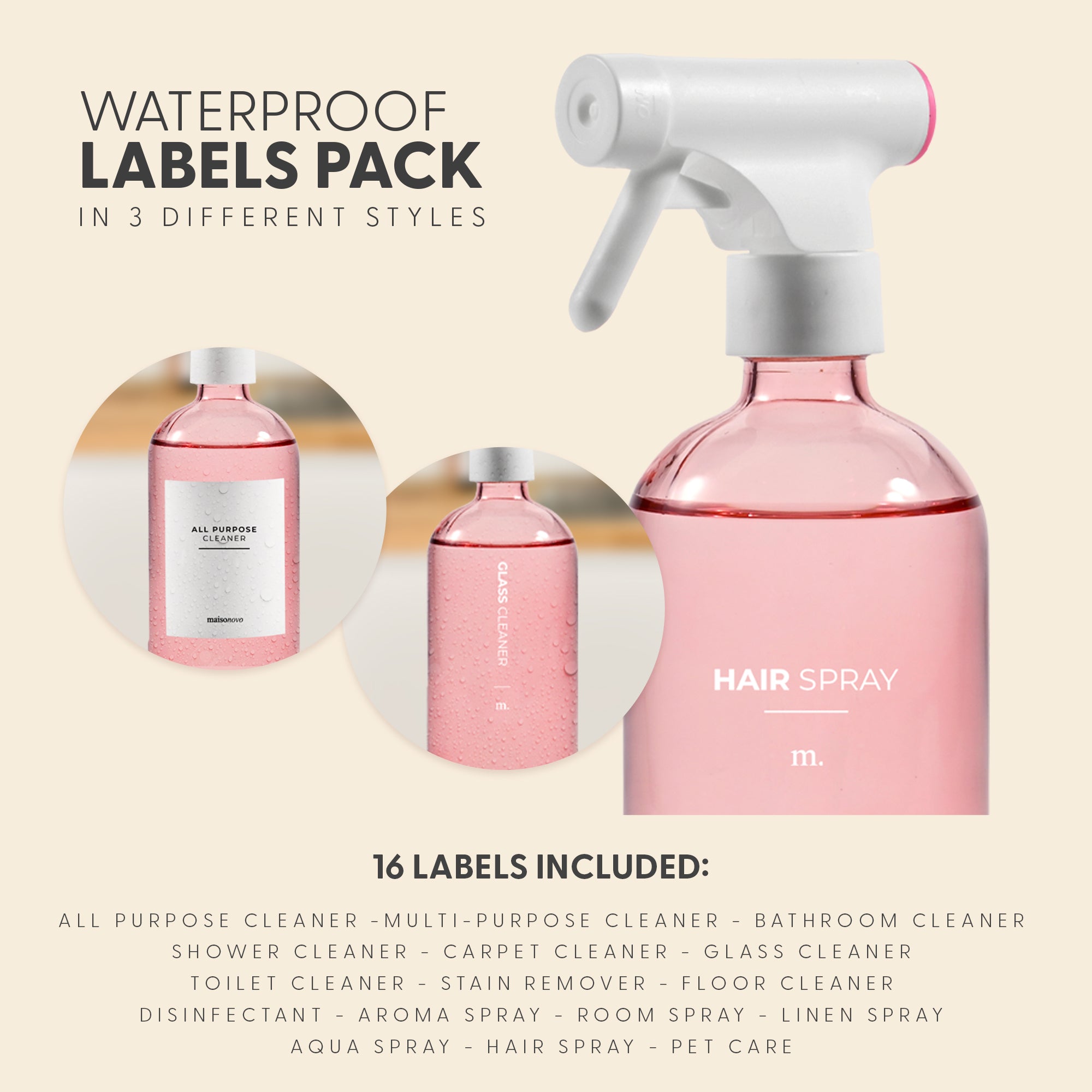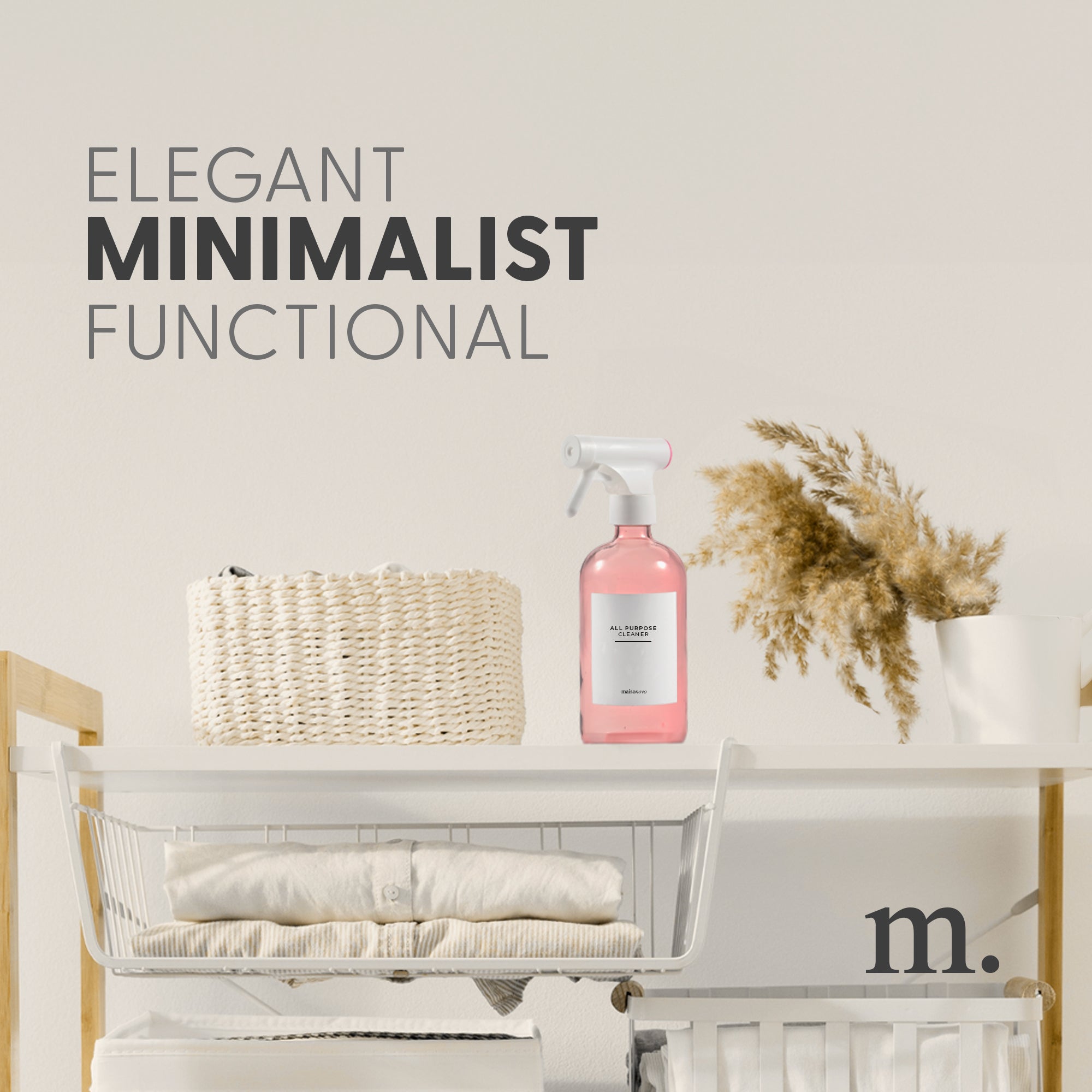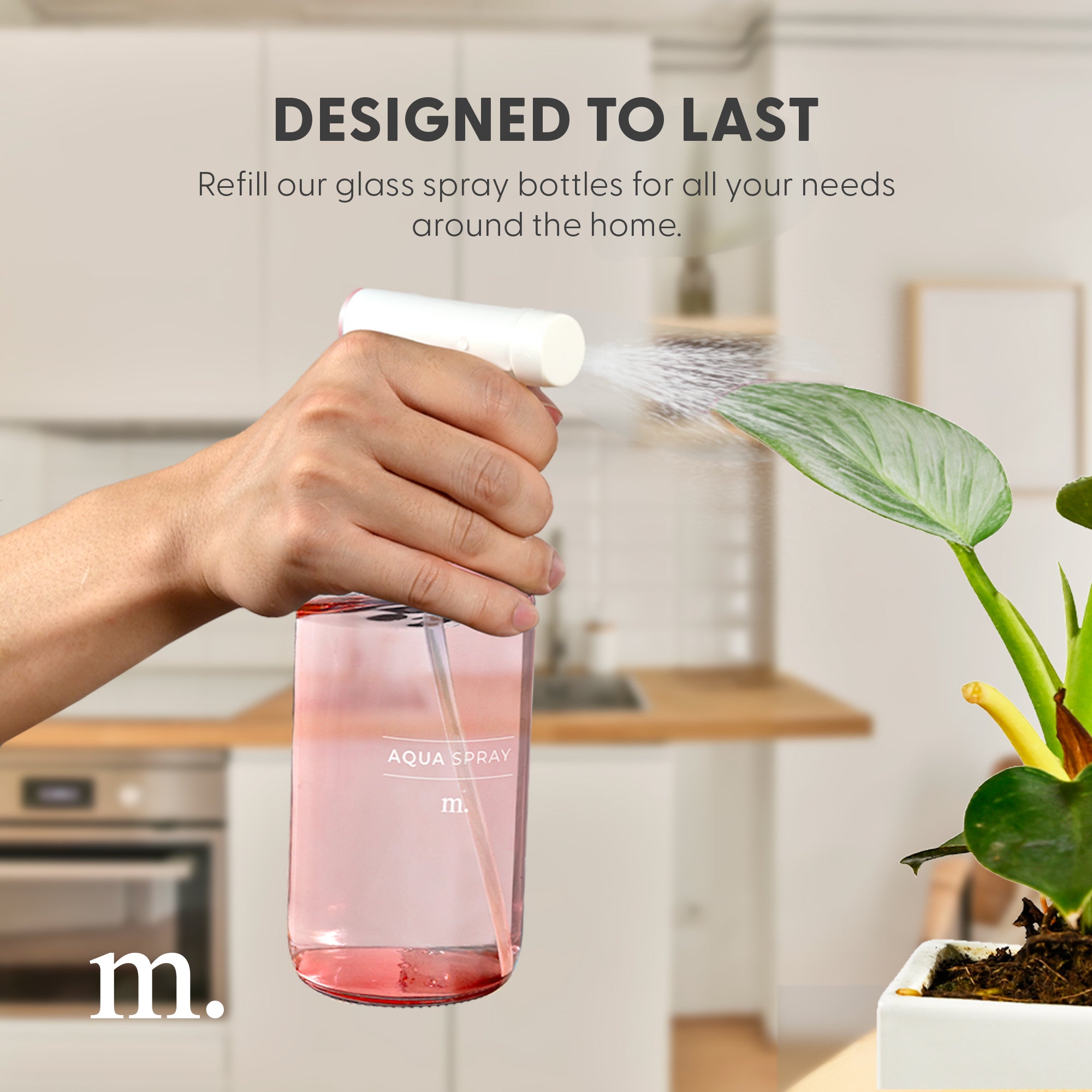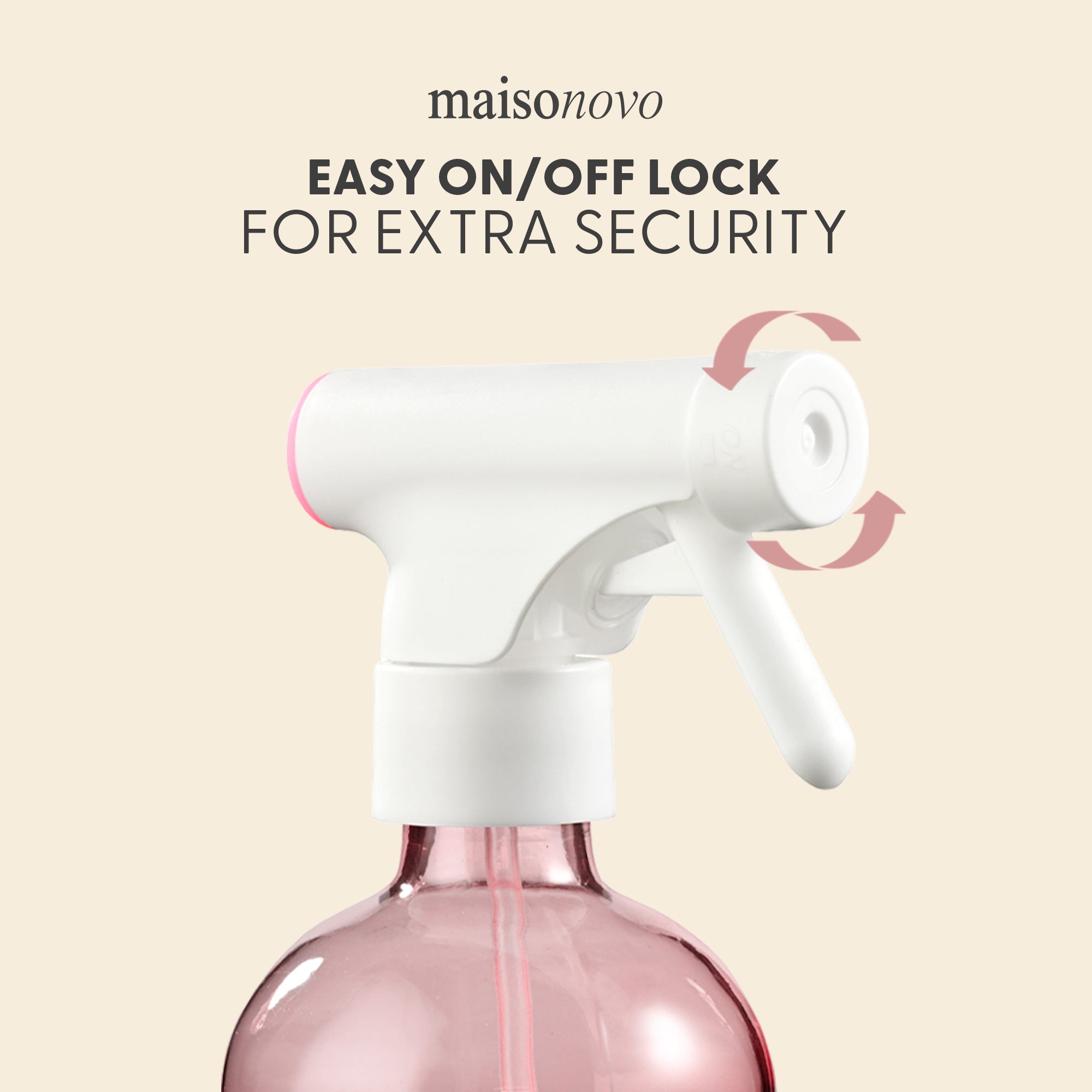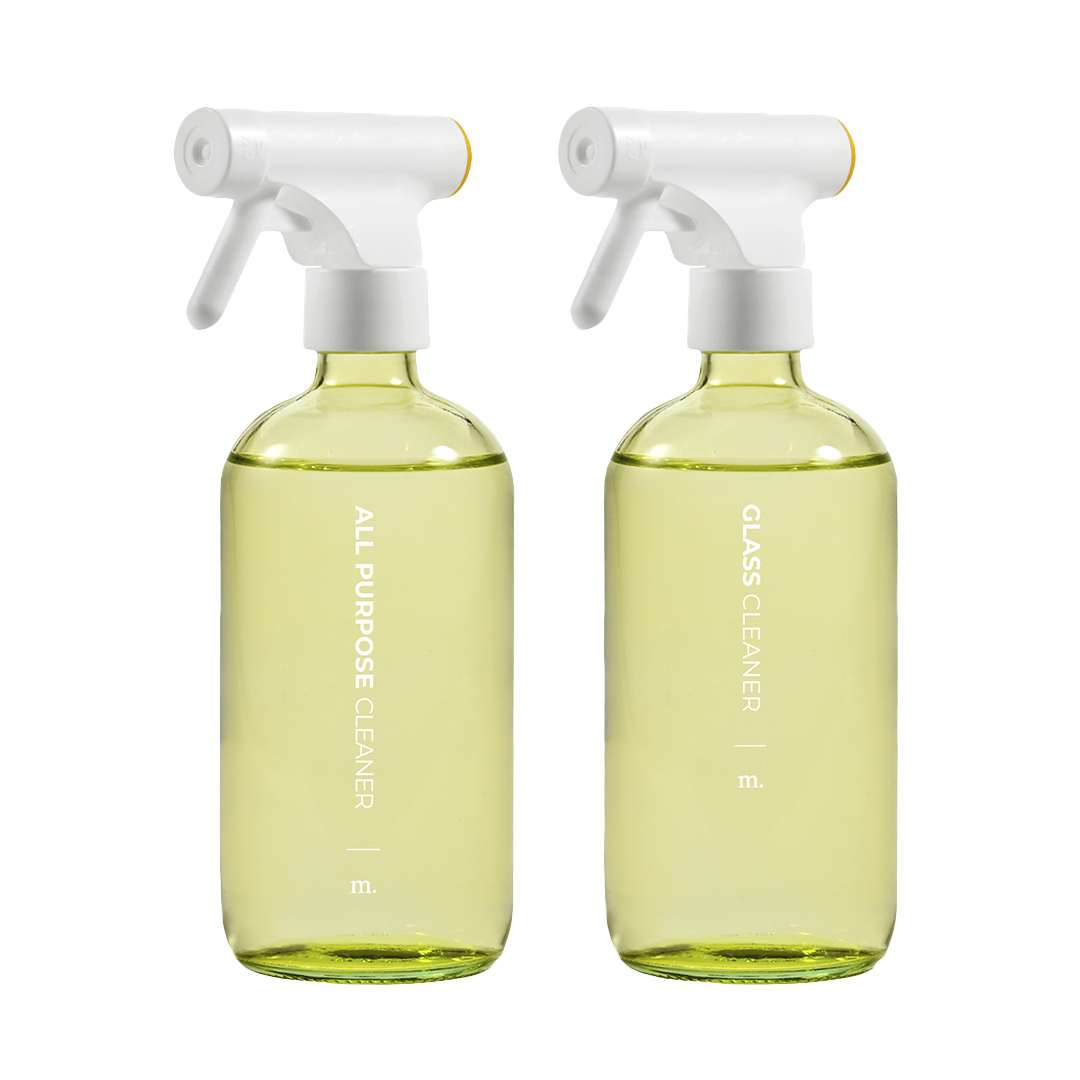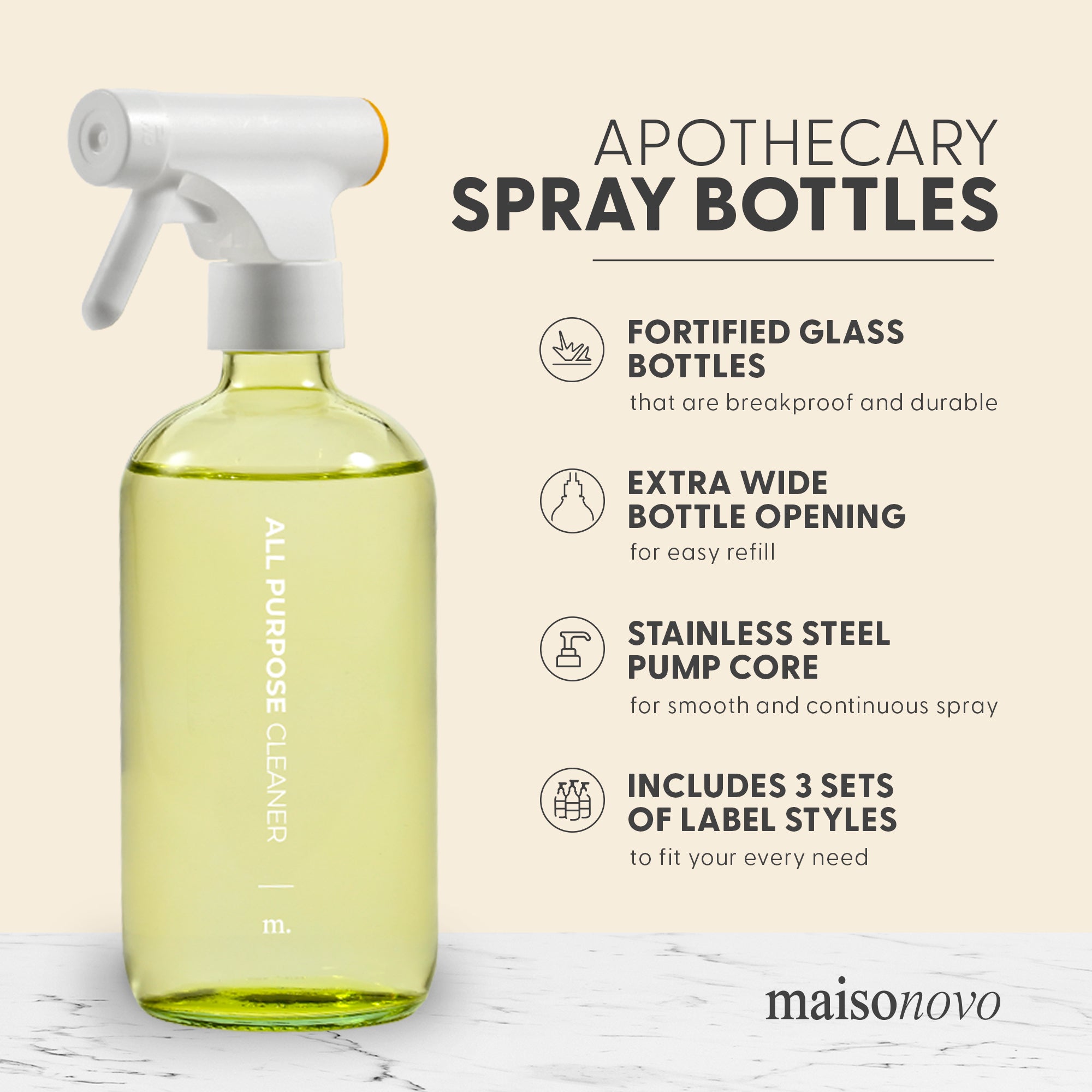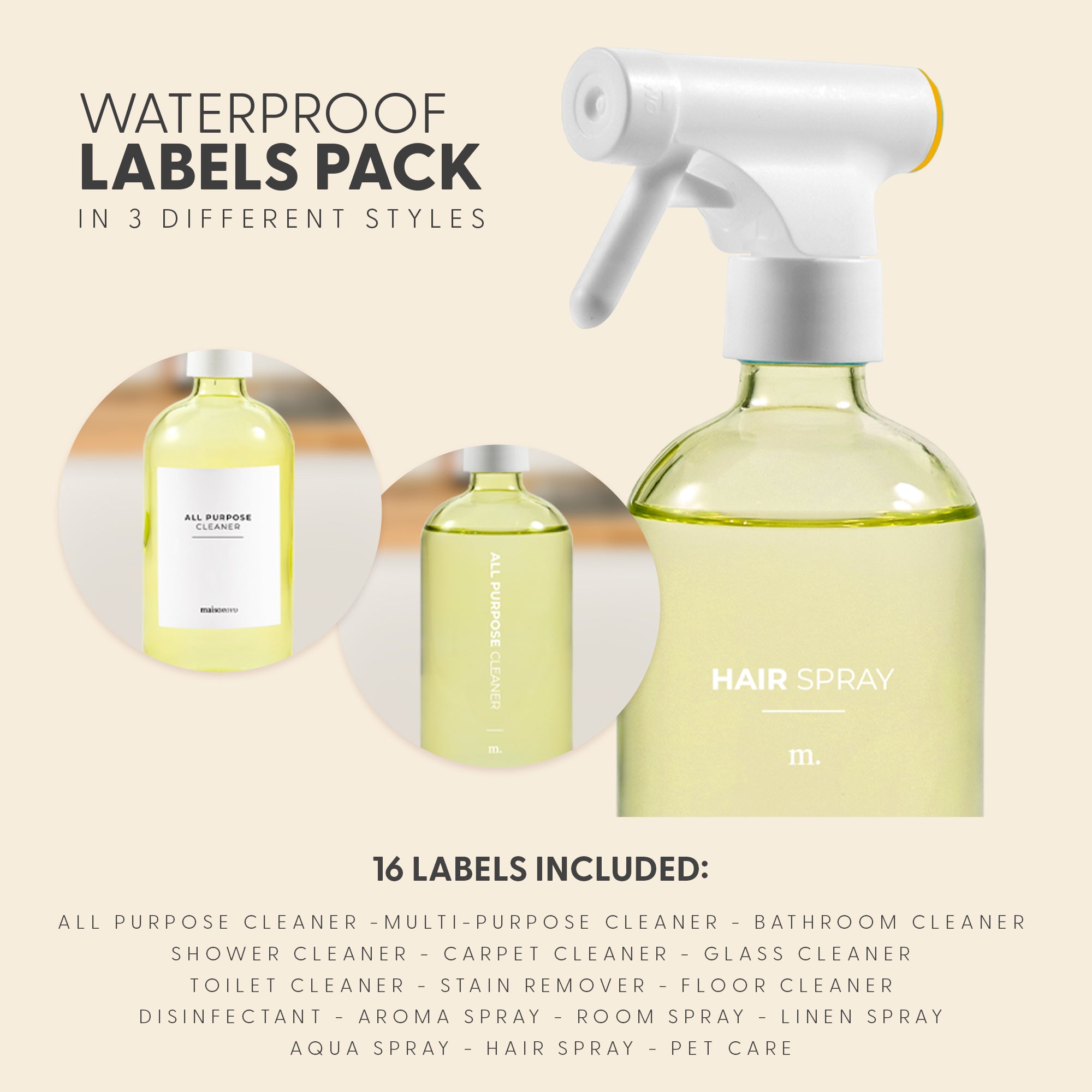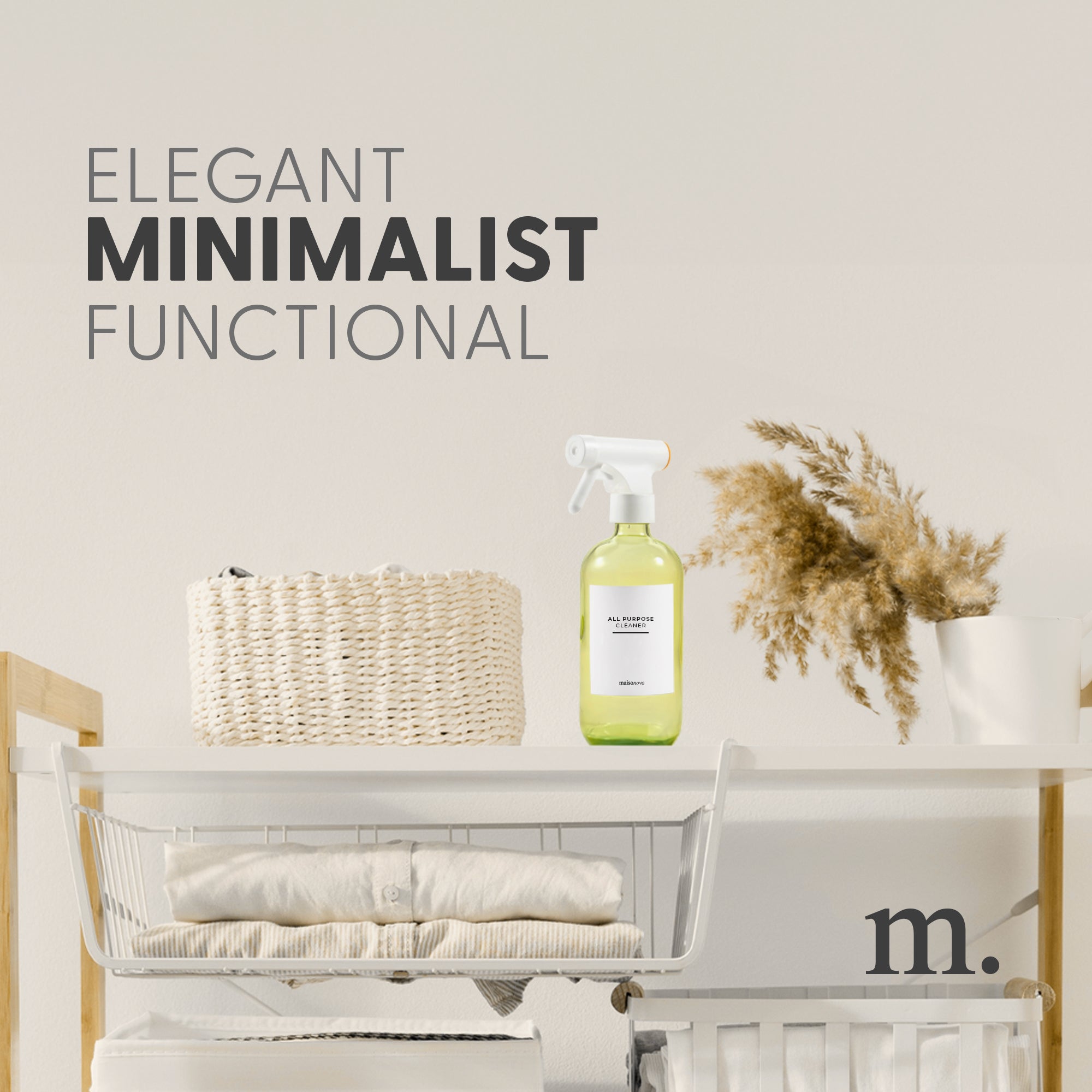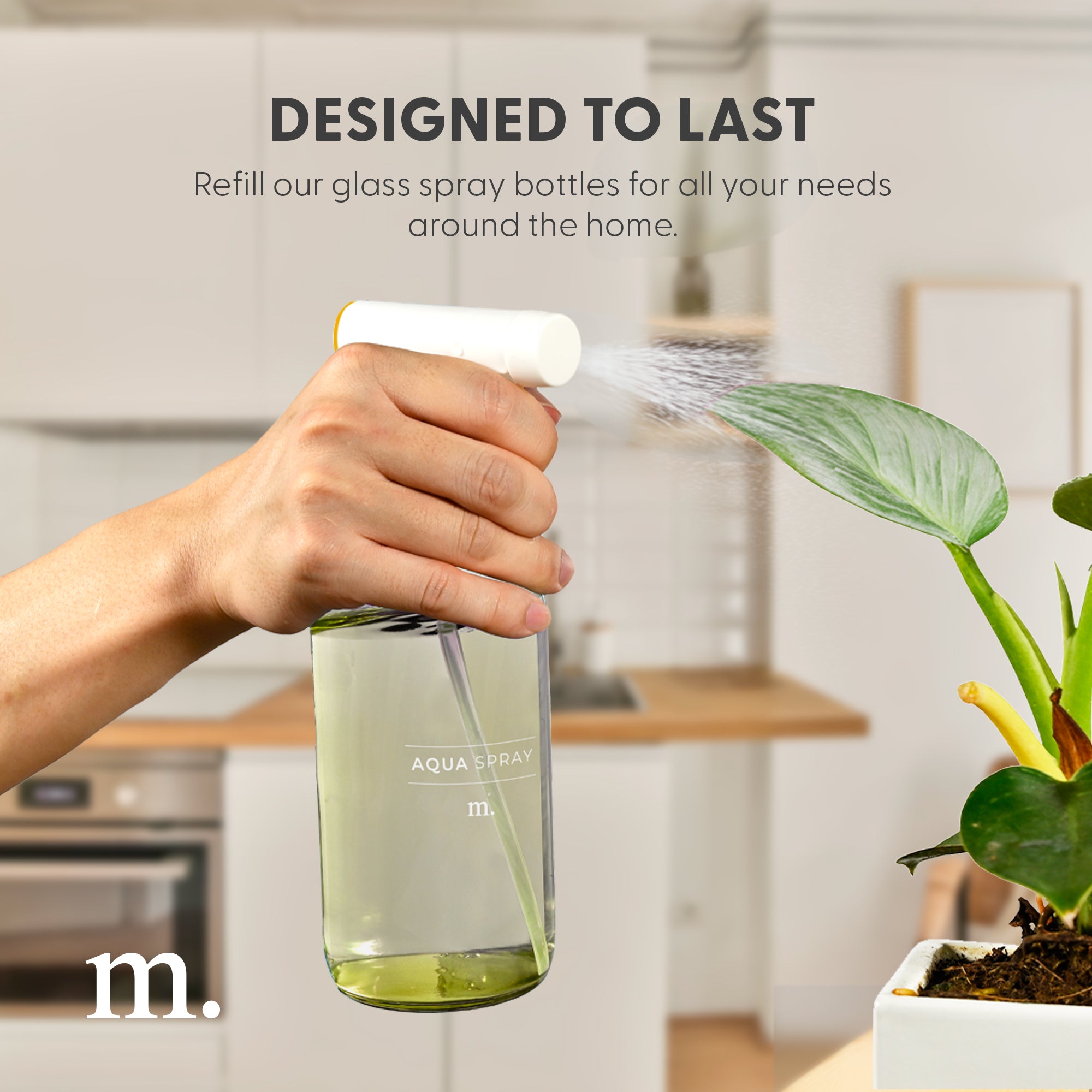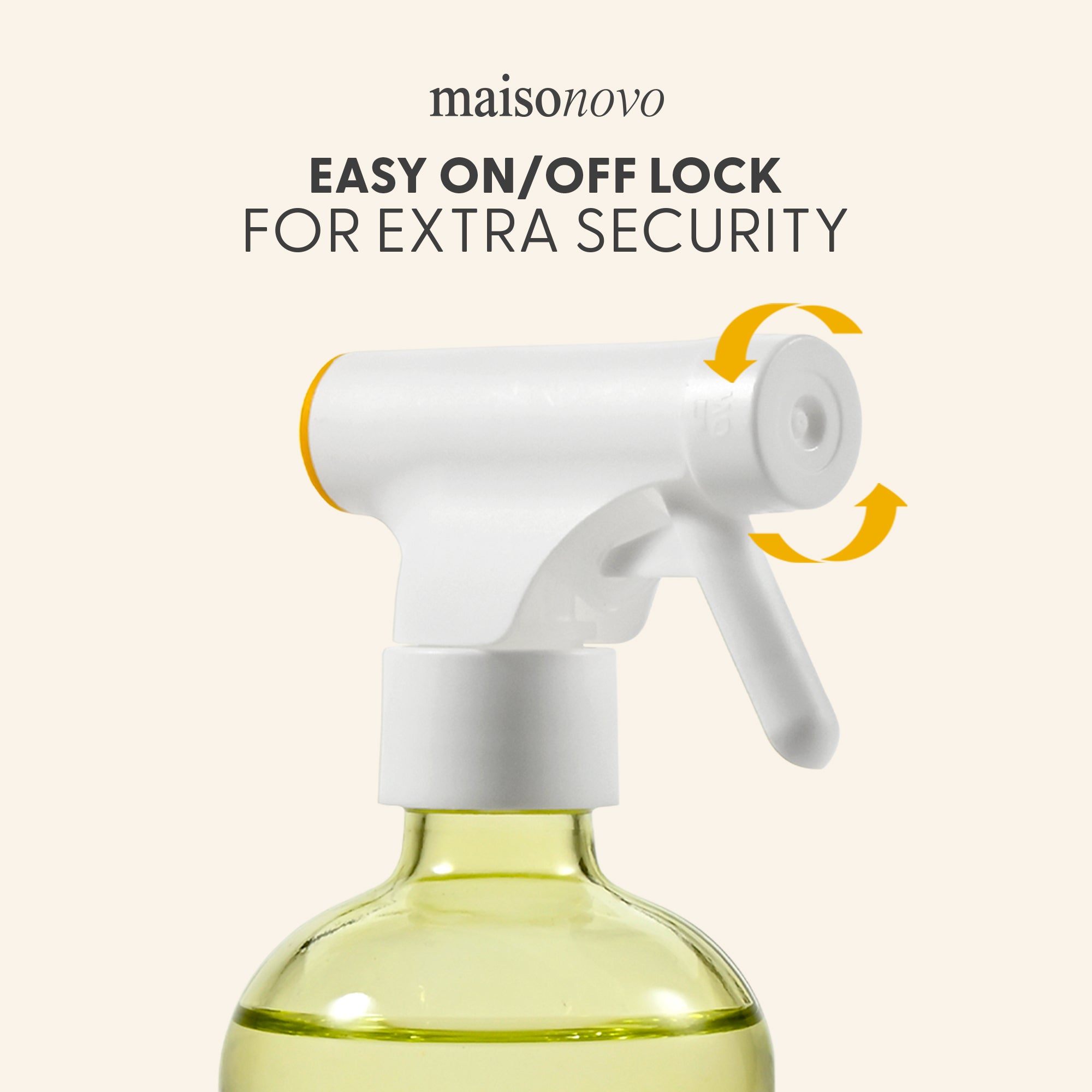 Spray Bottles
Whether you are cleaning up a mess or watering your plants. Our spray bottles create the perfect spritz and are versatile enough for all types of liquids. With a secure on/off lock, and bottles made from fortified glass, no more worrying about spills around the house. Using the same stainless steel pump cores as our soap dispensers, our spray bottles were designed to be refilled time and time again. 

Each order comes with matching glass spray bottles, and complementary sets of labels in 3 different styles,
Dimensions + More Details

Spray Bottle: [7.4cm x 21.6cm x 7.4cm] ; 16oz ISO 14001 Certified. Designed in the USA. Made in China.
Materials + Care

Materials: Glass bottle. Plastic pump with stainless steel core.

Care: Hand wash lightly with soap and water.
Choose options